2020 Kawasaki Brute Force 300 Review
The Brute Force 300 bristles with high-end features in the mid-sized utility ATV segment. From its Brute Force family styling and creature comforts to its sophisticated liquid-cooling and automatic drive system, the Brute Force 300 simply redefines its class. The result is plenty of riding excitement combined with everyday versatility.
Rob Davis
Hey everybody. Rob Davis here at Wheels and Deals Power Sports and I'm here today to do a first walk around with you with this Kawasaki Brute Force 2020 300 CC ATV. Looking at the engine of this bike we're talking about some precise engine tuning which enables the liquid cooled 271 CC single four stroke engine provide some capable yet fun power to take on the trails. The continuously variable transmission with centrifugal clutch offers responsive performance..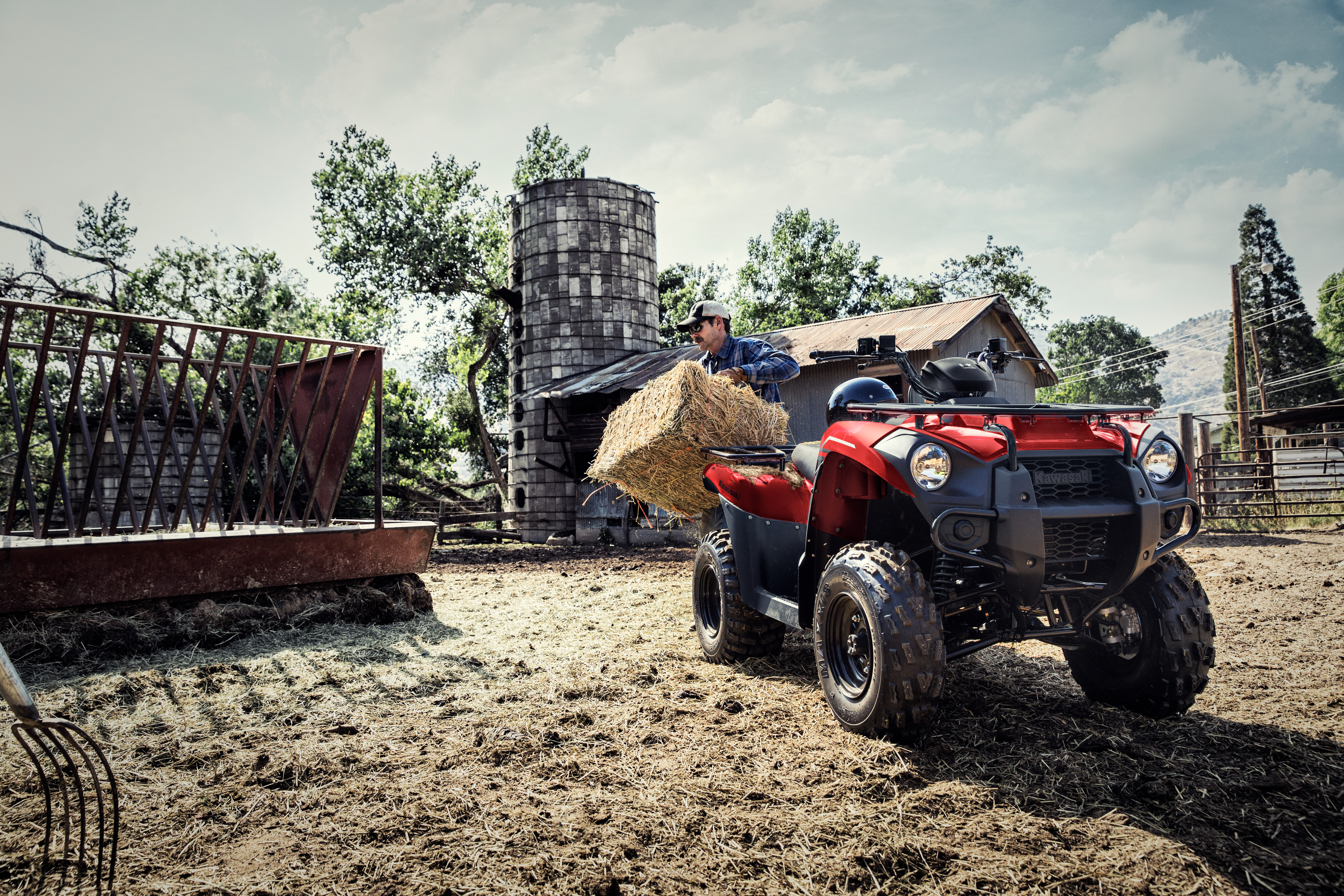 We use it with useful engine braking system and a smooth transfer of torque to make it easy to ride in a variety of conditions. Looking at the racks at the front and back of this bike, it's equipped with robust carriers, front and rear. The Brute Force can carry 44 pounds or 20 kg at the front and 66 pounds or 30 kg at the rear. Convenient built in hooks help secure loads. Pick up truck style hitch allows us substantial 500 pound, 227 kilogram towing capacity. Looking at the brakes of this bike, it's equipped with dual front 180 millimeter disc brakes with single precision piston callipers with a great feel with excellent stop and power. A rear 180 millimeter disc in the rear with a similar calliper and integrated cable operated parking brake system secures the vehicle when parked. Looking at the chassis of this bike it's incredibly strong, durable, heavy duty steel tube frame to promote superb handling and straight line stability. A broad stance and long A arms give the Brute Force 300 an extremely predictable and stable ride so every rider can relish you in the most challenging routes. This Brute Force is designed with comfort. The 300 features a thick cushion seat for all day riding comfort, 12 liter fuel tank and low fuel consumption give the Brute Force 300 substantial range. The convenient sealed front storage compartment is large enough to hold four 500 milliliter bottles while the handy DC outlet provides power for accessories. Once again folks, I want to thank you for coming here today and watching this first walk around of this 2020 Kawasaki Brute Force 300. Let the good times roll.