The Kawasaki Vulcan 900 Classic LT
s one of the longest reining old-school touring bike on the market
Long before fairings and bags were cool the Lt lead the way. With its studded seat , matching bags, passenger backrest and a large windshield. The forward foot controls put the rider into the windsock position and force a fairly upright posture, though there is plenty of room to slouch into the wind for comfortable cruising.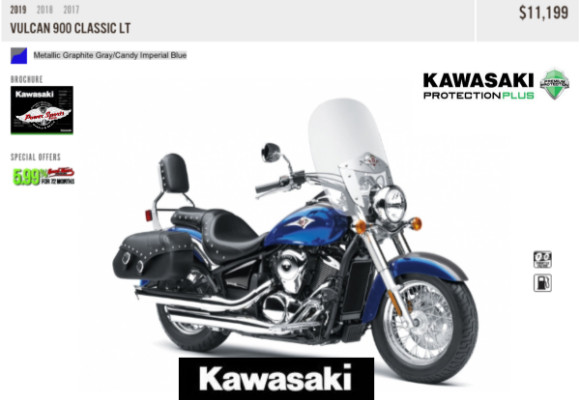 Legendary high-tensile tubular-steel members make up the double-cradle, double-downtube frame; a format that fits the historical narrative and provides a handy place to mount the radiator. Said radiator is fairly inconspicuous as it blends into the black hole that is the engine compartment, except on the LT where the contrast of the chromed mill makes it stand out.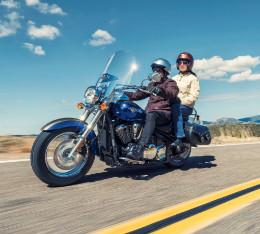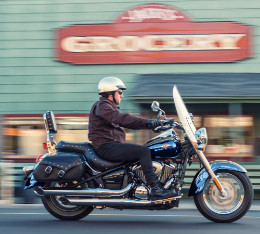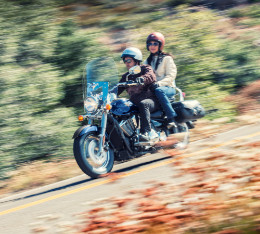 The Classic and LT models roll a 16-inch front tire with a 32-degree rake and 6.3 inches of trail. You can count on having some stability at speed for low-fatigue rides even if you pay for it with a bit of reluctance in the corners. Kawasaki used 41 mm forks across the board, but achieved a fatter look with beer-can-type shrouds on the LT. A hidden, preload-adjustable monoshock supports the triangular swingarm, and gives up 4.1 inches of travel to go with the 5.9 inches at the front end for a reasonably comfortable ride.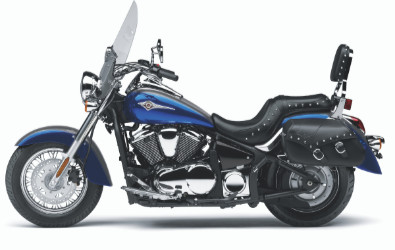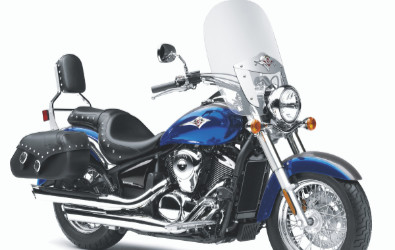 When you want to do it all, the Vulcan 900 Classic LT is the midsize cruiser for the job. Commute all week using surprisingly little fuel, rumble downtown with its big-bike looks and sound, or hit the highway for a weekend tour.