Walkaway Job Loss & Credit Protection
You buy a car from a WALKAWAY dealer.
You get one year of complimentary WALKAWAY coverage. Within 10 days of purchasing your car you can choose to extend your coverage for the full term with more benefits.Something unexpected happens. You get sick, have an accident, become unemployed or experience another life-changing event and can no longer make your loan or lease payments on your car. You return your car without penalty & depending on your coverage†, you can:
Return your car without penalty or damaging your credit rating.
Keep your car while WALKAWAY covers your payments.
†Coverage ranges from $7,500 to $25,000.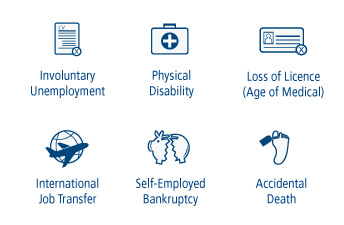 You can extend your WALKAWAY protection for the full term of your loan and add more benefits like payment relief or additional covered circumstances.
What you get with WALKAWAY:
Help through the unexpected.
While most plans provide coverage for only one or two life events, WALKAWAY covers many, including loss of employment.
Coverage no matter what your situation.
Everyone qualifies regardless of age, health condition or employment record.
Protection and peace of mind.
WALKAWAY protects your finances, credit rating and your car.
Complimentary first year + extended coverage.
Your first year is already covered – compliments of your dealership. You can choose extended coverage within 10 days of purchasing your car.
View our extended protection plans.
Quick and easy claims.
We'll do everything it takes to help you when you need it most. Most claims are settled within 30 days.
Finance and lease with confidence. We've got your back. Ask the Wheels and Deals staff for complete details on WALKAWAY