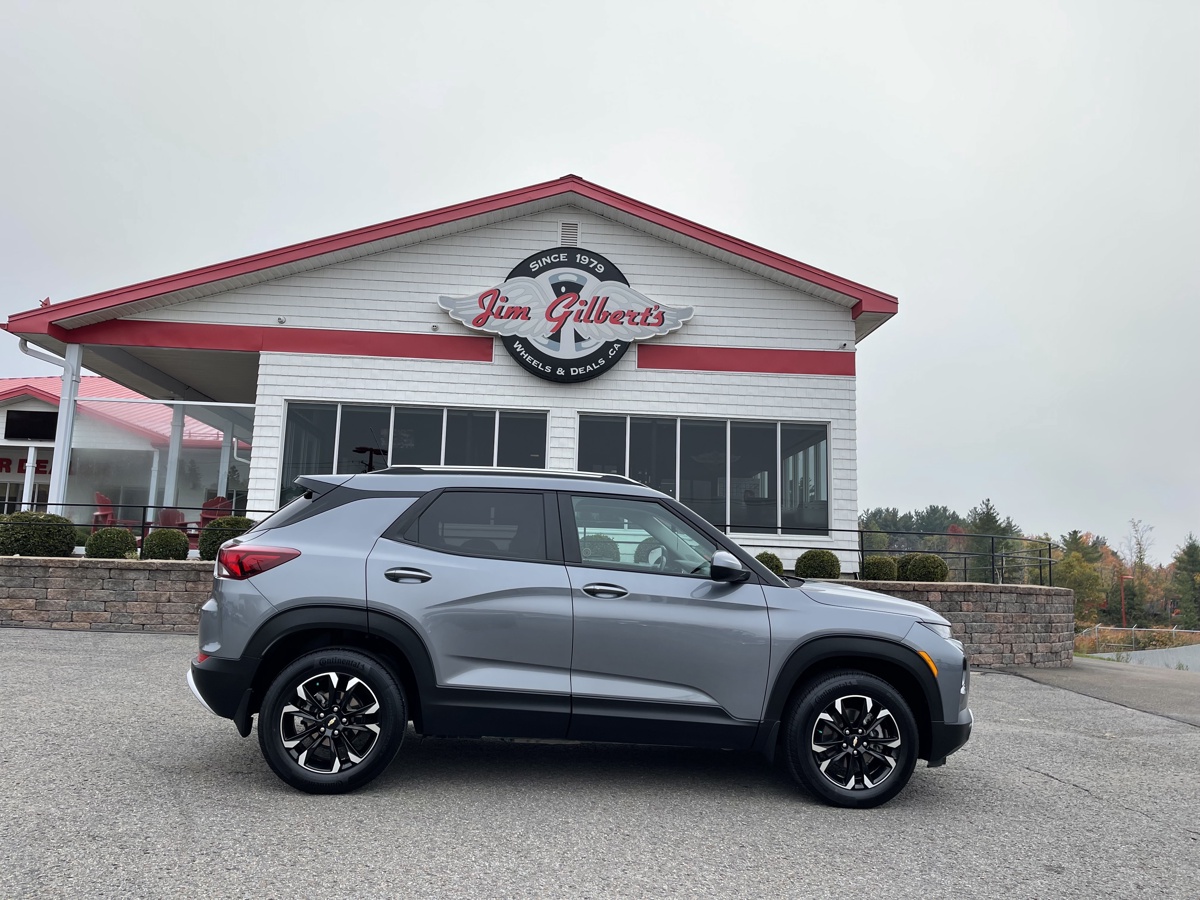 So they give you these sharp creases in lines and that allows you to build a fairly stylish vehicle. But in addition to that, they also add features. You'll notice you've got roof rails up here. A lot of small cars never had built in roof rails. So now you've got the ability to take extra luggage up here to take your bikes along, take a kayak, take those kind of things. It's all built into the vehicle nice and solid. And speaking of luggage, this car also has some secret features that actually make it compete with a large SUV, which kind of blows my mind as well. So in this review, we're going to go through this vehicle in detail to help you decide if it's right for you. So let's start here at the front end. First of all, you've got an assortment of lights and this is what they do on pretty much every new vehicle here.
:
They kind of confuse where your headlights are. So you're going to see some flickering here on the camera. That's apparently my shutter speed with the LED lights and apparently I should adjust my shutter speed to make this go away. That's what it is. They're not flickering in real life, it's just the way LED lights sometimes interact with the camera. But those are your daytime running lights up here. Down here, down lower is your headlights assembly. So down low is actually a great place to have it because they can be nice and bright with a sharp cutoff. They are projector beam headlights, so that's kind of nice. It gives you that sharp cutoff but they also won't shine in people's eyes as well while they still light the road up. But this gives you visibility and interesting enough, these actually help light up the road signs around you because they're quite bright in real life.
:
Signal lights are up here. There's fog lights that are currently not on right there. And when we talk about hidden features, this car right down here has a little tiny plug that is for your block heater. No more hanging a cord out the front. It's ugly, it gets dirty. It's a whole bunch of reasons. It just isn't aerodynamic but you have a little plug right there we'll show you when we get to the trunk where that plug is that that cord comes with there. So you can plug that in and heat up the engine while you're parked just to make sure this thing's ready to go in the morning when it's a cold winter. While we're up front, we should probably talk about what's under the hood. And you can see this is a turbo engine. What you may be surprised it is a three cylinder turbo engine.
: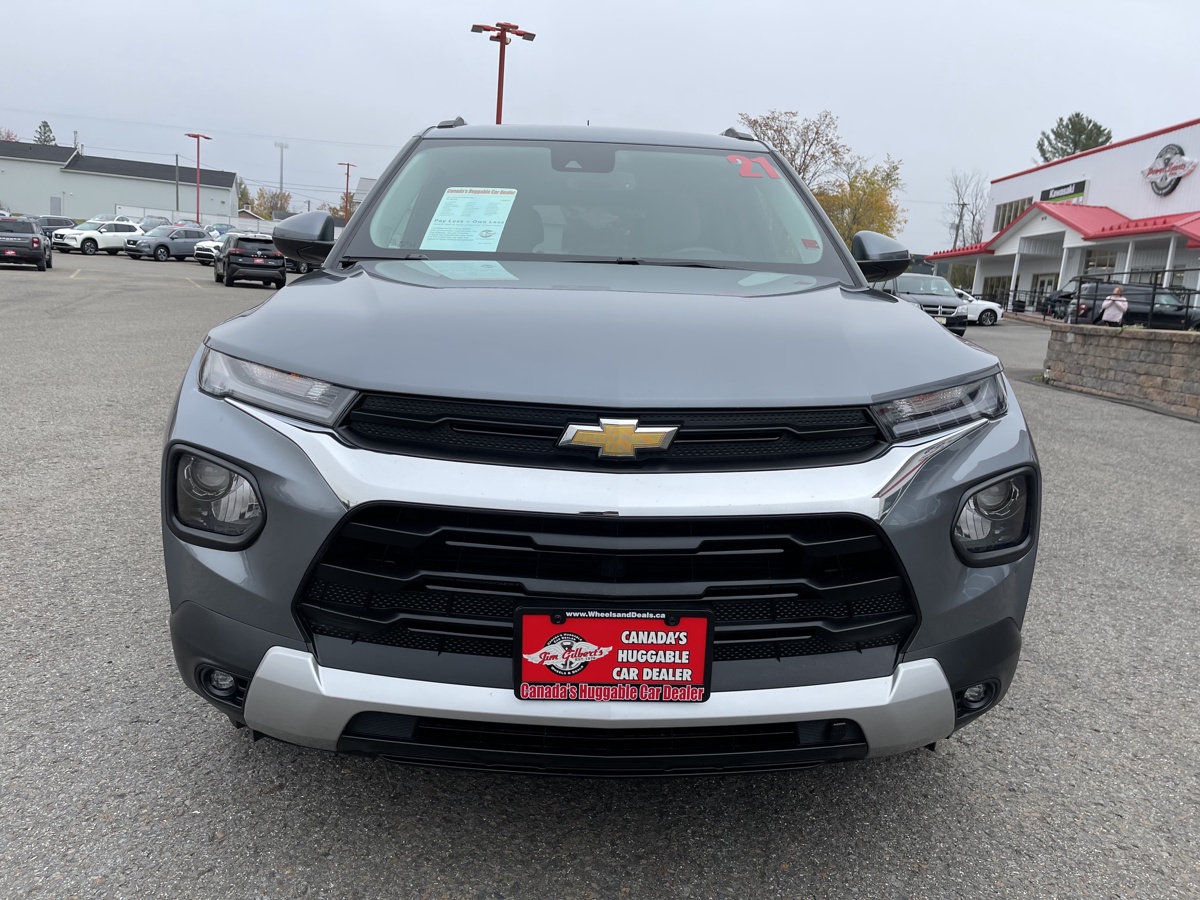 Now a lot of people kind of get concerned about that because their idea of a three cylinder is geo metros from the back in the day that made 55 horsepower and were kind of crap. This three cylinder engine, keep in mind that GM's full size pickup trucks, many of them run on a four cylinder turbo. This is a three cylinder turbo. It is absolutely powerful enough to handle this vehicle and actually gives you a fairly good ride. And the benefit of this is it gives you pretty good fuel economy, especially when you stay out of those turbos. When you're driving around economically, you're driving around casually like you normally do. When you need that power of the turbo kicks in, it gives you great power. So a very small engine, a little bit lighter weight and one less spark plug to replace when that time comes.
:
Coming to the back of the vehicle, let's talk practicality because this car's got a few little surprises in here. Now, really not a whole lot of surprises here. A 60/40 split down seat that's kind of good. It's actually got pretty good space in here for what it is. And when you consider that this replaced compact cars, you've got a lot of flexibility. A big square opening without a whole lot of intrusions allows you to fit large items in here. When we lift the floor here, we mentioned we talk about that little cord that comes with a block heater. There you go, it's right there. There is some under floor storage here, but there's also a spare tire here. So you'd be working your storage underneath the spare tire. Now what I like is gym shoes and all kinds of that kind of stuff. If you have smelly stuff, it's a good place to put it is underneath the cargo floor because of course unlike a sedan, this is open to the passenger compartment and having an under floor storage makes sense.
:
Now of course we mentioned you could fold these seats down, but there's another trick up its sleeve that makes this vehicle kind of compete with larger SUVs. Let me show you what that is right now. So we're talking cargo and I'm not going to the rear seats, I'm going to the front seat. So front door here, check this out, you have the seat here and you ever notice when you have something really long you just need a little bit more space? Well, GM knows exactly what you're talking about. The front seat also folds down, which means you could stick a small kayak in here, a ladder, all kinds of long items and it makes owning an SUV what an SUV's all about. The problem with when you get these smaller SUVs is you lose a lot of that utility because it's just too small. And the reality is when you could fold down the front seats, that makes a difference.
:
And GM's not doing this for the first time. They used to do this in their Saturn lineup back when GM made Saturn. So they're bringing it back to make it really useful in these smaller spaces. And I think it's a super practical thing that's super helpful for people who want to buy a smaller vehicle that's efficient with all-wheel drive, but they also want to have the practicality of a larger vehicle. All right, another small benefit of having that seat like that is when I sit in here, Oh Jim Gilberts, they're not going to like this. They detail all the cars, but I can put my feet up like this in the back seat and read. It's probably not designed for this to be blunt. It's not the most comfortable seating position, but it shows you, you've got a lot of space back here. Let me pull over to this side over here and show you what it's like to sit behind myself.
:
This is set up for me. I'm a six footer and here I am a six footer behind here. I've got tons of room for a compact SUV. Above my head I've got over a fist worth of space. So tons and tons of headroom, good leg room and my legs are flush on the seat, which makes it comfortable. Down here on this LT model you have a regular plug, a USB-C and a USB-A plug down there. So good overall space. And the other thing I really like is you've got a ton of foot room down here. I could wear large winter boots, large work boots and still have space back here. It's pretty nice back here for a compact SUV.
: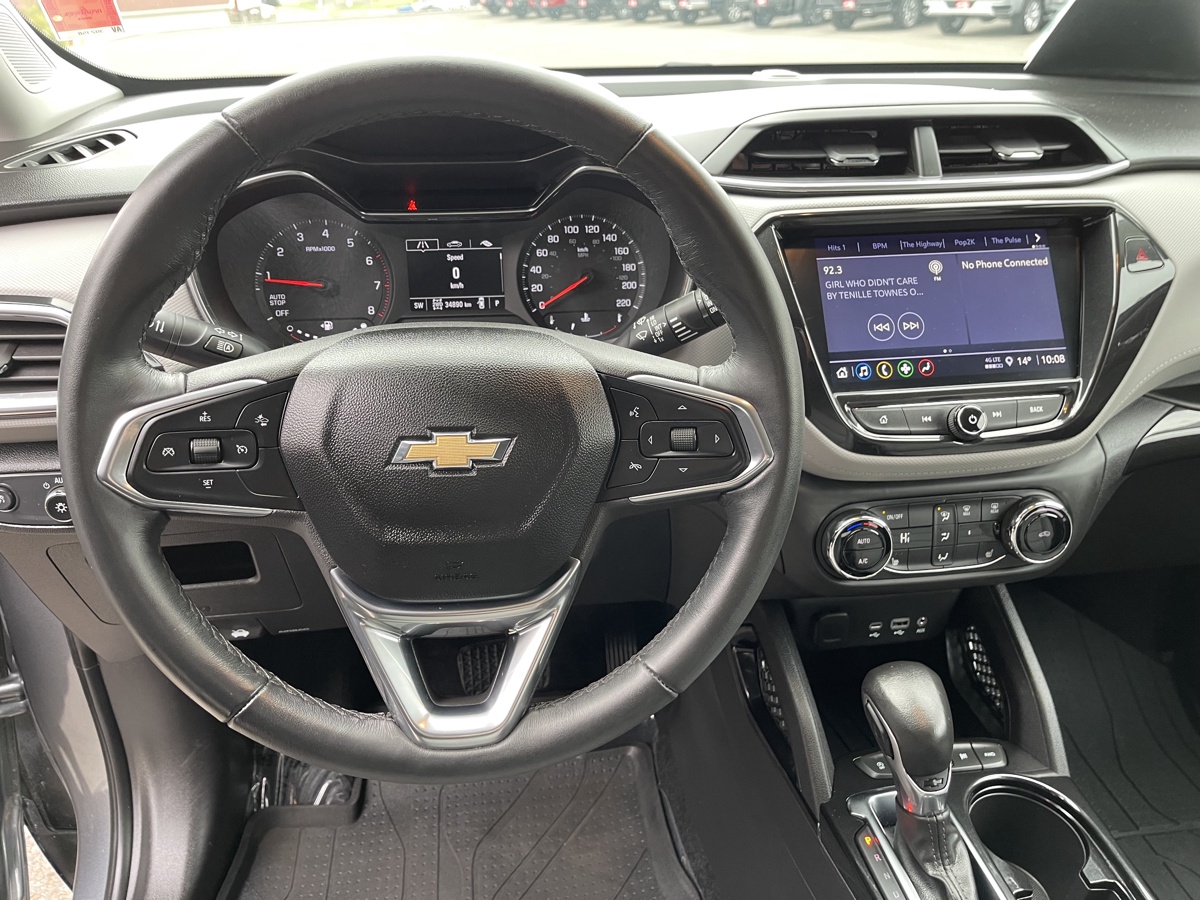 So now we're going to head into the driver's seat driver's environment. We're going to check that out. But first of all, let's check out the key. Nice little feature here is that you have the remote start there on the key fob. So simple key kind of stylish, nice and easy to work with. But that remote start is a kind of nice thing to have on a small crossover. Not everyone has that. So jumping in here, of course it is a keyless entry vehicle, so you just have to touch the button there to unlock it. It is already unlocked. So we're going to jump in here. Power seat is what you expect. Again, this is the LT model. So we are a few steps up from the very base model. Leather seats as well and some nice little detailing in the seats kind of things that you don't notice that make it special is it's not just a plain regular piping, it's got a little bit of a pattern to it there and it's got a little bit of texture to the leather in here.
:
And you also have a little bit of a variation between the leather here and I guess this is still leather, it kind of looked like cloth but it's still leather but it's got a different pattern there. So there's a visual interest to the seats. Those are things that most people don't notice, but it's the kind of thing that makes it feel like a nicer vehicle than probably what it really is. It's not designed to be a luxury vehicle at all. So there is a lot of good here and one not so great thing. So let's start the vehicle up. First of all, this is a push button start. Going to hit that push button start right there. Start it up. All right. What you've got in here is class competitive stuff. So you've got gauges in here, a digital display. Now it's not like a full TFT on a Kawasaki display that they're doing on their high end things, but a very functional display.
:
So lots of options here on the steering wheel to go through various items. In fact, let's just go through a couple of them right now. So you've got your speed right here, trip one, trip two. You've got some fuel efficiency or fuel range fuel efficiency, instantaneous fuel economy, those kind of things. Average fuel economy, 8.1. Again, dealership cars don't pay attention to average fuel efficiency because that can really vary a little bit. And then of course you can go through different areas here. You've got remaining oil life. This is one thing they do really well. Air filter life is not something you typically see in a smaller vehicle. Tire pressure, this is one thing that bothers me about GM. When you have it set to, for instance, kilometers per hour, it makes everything go metric. Well, I don't know many Canadians who measure their tire pressure in kilopascals.
: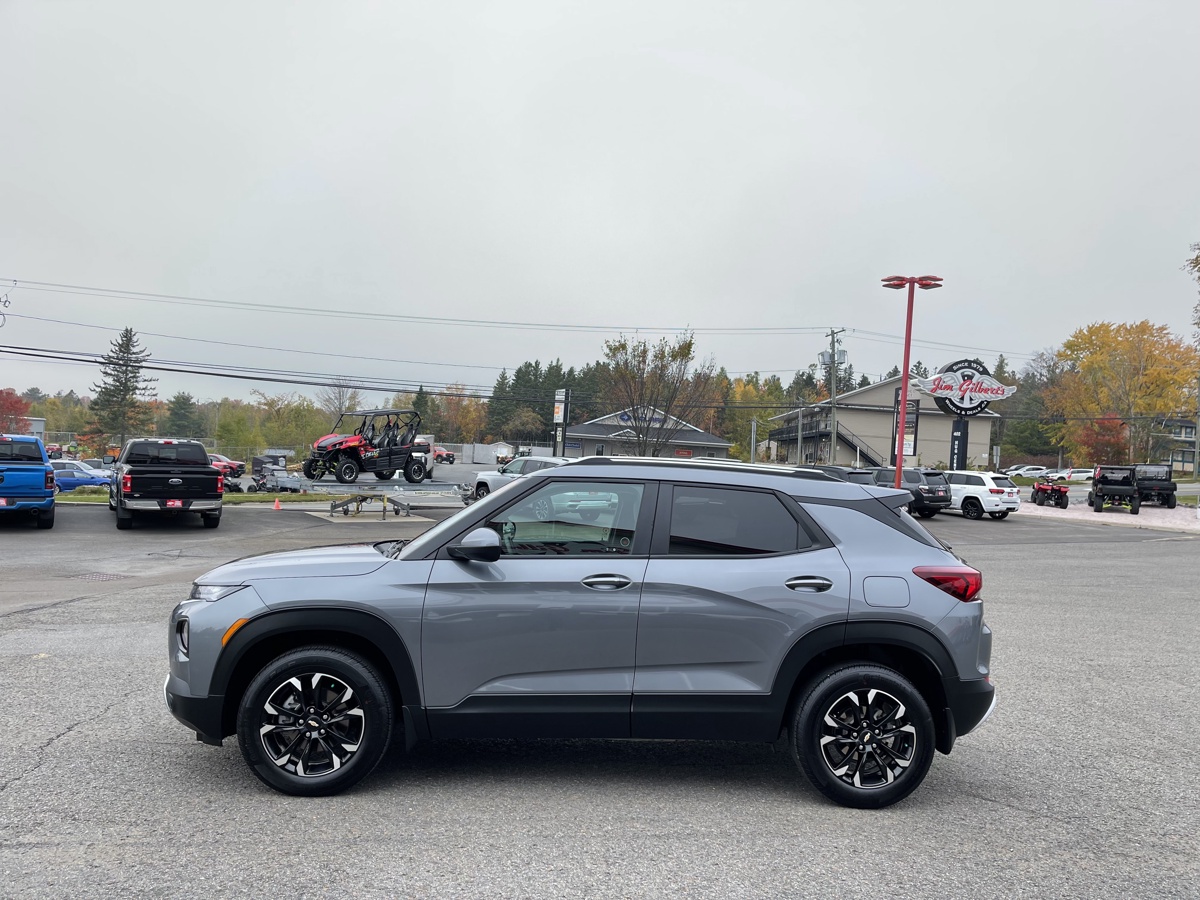 So like there's enough of us Canadians here, we should probably get GM to allow us to switch this to PSI as well. And you can view that at PSI by just switching it to miles an hour. But again, a lot of things in here you can keep going through. Following distance is a pretty cool thing. It tells you how many seconds you are behind the other car and that's going to get into some of the safety features. There's more features there, but we're going to leave it on speedometer, leave it on an oil life as well. And there's also an eco setting here. You can go various eco index type things. Tells you if you're driving economically. Best is 5.9, worst is 13.2. Again, dealership cars are always not so great. So there's a little trend of fuel efficiency and you can really pay attention to lots of different things of sort what you're doing here.
:
But again, let's go back to the speedometer. So whoever gets in this car can have that. Now you do have automatic headlights, automatic high beams as well in this car. Down there. As far as safety features, you'll notice there's a little symbol right there that's sort of a roadway. There's also the same little symbol down here. Let's get the gear ship down the way for a second. That down there. So this is a vehicle that is able to see your lanes and help you decide. It's got a lot of safety type things, has a sport mode, all wheel drive down here and the traction control as well down there. But let's just show you what we're talking about with some of these things. Now we're going to get to that just as we go through this stereo here. Stereo system, pretty good stuff in here. It hints like it has navigation, but one thing that kind of bothers me is it doesn't have the traditional navigation, which is you have to go through OnStar.
:
So it has no sort of GPS built in. However, what they do have, which is very good and which is what you're going to use is you have Android Auto and Apple CarPlay. That means your Google Maps, your Apple maps, they're all going to display on this screen when you just connect your phone to that. So that's just a really smart thing. The other thing they have is wifi. Now you're probably thinking, "Hey, I've got a data plan on my phone. I don't really need a data plan on my car." But you can get some pretty good value data plans, especially when you start heading into areas where your cell phone doesn't always have service. I used to own a GM vehicle and it seemed to have some service sometimes where a cell phone doesn't. OnStar is a subscription you can get. There's various levels to OnStar for safety for all kinds of things.
:
So you can subscribe into that if you want. But let's move over here to, oh, where are we? The vehicle side of things that go in the settings. I want to show you just some vehicle settings in here because it talks about some cool things. Climate and air quality. You can set the Auto defog and the auto rear de-frog. De-fog, I said de-frog, like the green Kermit the frog. Auto de frog. That will help defrost the window and also keep Kermit away. But these things can come on automatically. In the automatic fan speed, you can set that so it comes onto a medium speed or something else. And the collision detection system. So forward collision system, front pedestrian detection. It's got all these types of systems in front. This is why it tells you how far away you are from whatever's in front of you and it can alert you or alert and brake.
:
The default is going to be allowing the car to brake. And what that means is it automatically can break in a situation where you have a forward collision. Now what you need to remember is this is not something you should rely on to avoid hitting something in front of you. It's definitely not something you should test, but at the very least it should help minimize a collision and it can help avoid a collision altogether. It's sometimes the difference between life and death, to have these types of things. Lean, change alert as well. There's all kinds of things. And let's just go back to the home screen here. We're going to throw it in reverse and you have a pretty good backup camera. So on this particular trim line, you've got the lines that turn with you here. You've also got the backup beepers.
:
So between the camera and the beepers, you've got a pretty good system there. You can turn those lines on or off if you want. I find that these lines line up really well with a parking space. So you put the line parking line on either side and you can really tell if you're centered in the lane there, which is kind of nice to have. Go back to park. Here's one thing I think they do wrong. They start by giving us automatic climate control. They start by giving us heated seats. Those are things that I want. One thing that they make a mistake on is this is an optioned up vehicle. This feels very plasticy. Now to be fair, you're probably going to set the temperature and never have to touch the fan speed over here or this, but this particular knob for a vehicle that feels quite good quality, that's where I would give GM a knock.
:
It's just a little bit more plasticy feeling in there. I don't think it's going to bother a whole lot of people. Like I said, because it's automatic climate control. You can hit that a bed button, it'll set to 21 degrees or whatever you have it set to and you'll never have to touch that. Down here, you get the gear shift out of the way, again. 12 volt port right over here and then USB-C and A. Now those are usually on the same circuit, so it's probably best to not use them together. You could, but it'll slow down your charging. A good spot for your phone down here. Like we mentioned, all the buttons down there, including the all-wheel drive button, which is nice to have as well. There is another thing that's, Oops, let me just get the car out of park there. I have the camera in the wrong hand here. So let's just see if I can get to the armrest here.
:
This is a narrower vehicle, which means it's going to have a narrower armrest and it is a little deceiving when you pop open the armrest here, which I did. No problem with my right hand. Why am I having trouble with my left hand? Oh boy, I'm going to edit this out. Okay, there we go. There's a handle there. There's a handle right here. I was having trouble cause there's a handle right there. No problem with your right hand. I have the camera filming on the right hand. This looks to be very shallow and if you don't look deeper and I really mean look deeper, then you don't realize that it is actually quite a deep storage area. So that case comes right to the front, which [inaudible 00:14:33] carry again, like things like your phone. But remember it is deeper than you thought and it does have extra space in there that you can use.
: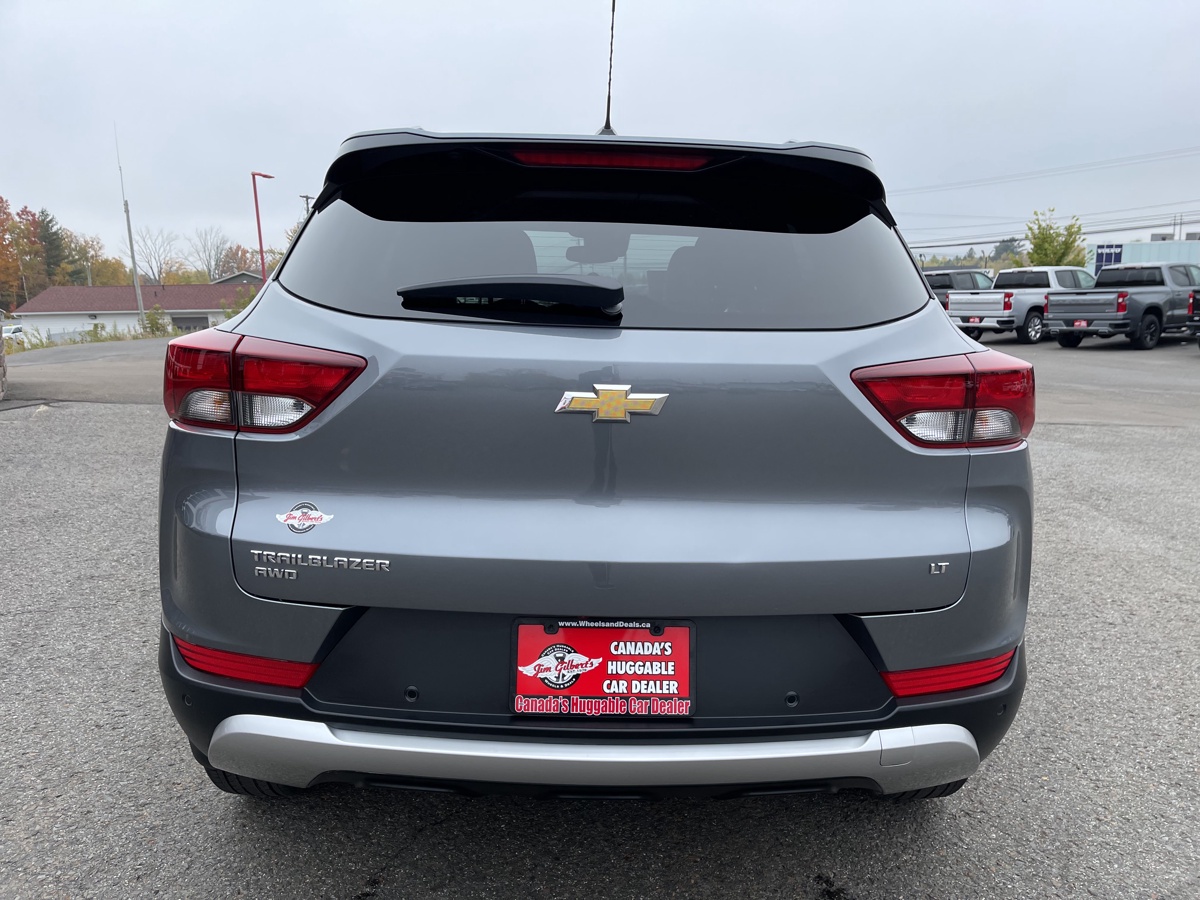 We talked about some of the features on the inside, some of the safety features on the inside, but there's one safety feature on the outside that I really like. This one has blind spot detection. So blind spot detection allows the mirror to light up right here for the driver. When a vehicle is in the blind spot, sort of where I'm standing now. What a lot of people forget is, while that's handy, the way it works is it actually has a radar system back here in the back bumper. And what that also allows is what they call rear cross traffic alert. And when you're looking at your mirrors or you're looking at the back, or most of us are now looking at our backup camera, we have trouble seeing people who are walking behind the vehicle or approaching the vehicle. So whether you're walking or driving, approaching the vehicle, it's going to give you a warning.
:
It uses the same hardware, but a different use of software to allow you when you're backing up to be warned of traffic coming at you and of people walking towards you in parking lot. So when you're backing out a parking space or you're backing out a driveway, you could be warned of things that maybe you can't see. And one way you couldn't see it is if a minivan was parked here and just the back bumper was able to see, you couldn't see through that minivan, but also maybe because you're just looking at the backup camera. So it's a really good safety feature in addition to the blind spot detection, that rear cross traffic alert and it comes on this vehicle.
:
So who is this vehicle for? Who's going to benefit the most from it? Who's going to like it? Well, if you want something that is compact and easy to drive, easy to park, this is going to appeal to you if you need all wheel drive as well. There aren't a lot of great small compact vehicles that give you this many features and safety and those kind of things as this. There are other options, absolutely. And that's why again,
Jim Gilbert's Wheels and Deals
will have a whole bunch of them lined up next to this one to give you the options. But this is a great small vehicle that also gives you great luggage space. We mentioned the roof rack here, which I think gets overlooked all the time, but that ability to fold down that front seat means you can get that compact easy to drive small vehicle.
:
But on those few times when you need that full size space, you're able to full down that front seat and get the length you need. It's also fairly comfortable. It drives quite nice and it gets decent fuel efficiency for what it is. So does that sound like something that works for you? If it does, swing them by
Jim Gilbert's Wheels and Deals here at Fredericton, New Brunswick
because like I said, you can compare this vehicle with a whole bunch of other class competitors and you're dealing with the same salesperson over everything. So when you're getting numbers, the numbers are competitive with the other person. There's no tricks or games and it's known as
Canada's huggable car dealer
for a reason. They are an absolute destination store. Swing on by, and I want to thank them for giving me access to their vehicles. And again, if you have questions that I didn't answer about this vehicle or another vehicle in the class, let me know in the comments and I'll make a future video so I can help you out. Thanks everybody for watching.
Full Helpful Financing available... and our specialty