Performance: Under the hood of the
2022 Chevrolet Equinox LT AWD
lies a 1.5L TURBO engine that delivers 170 horsepower and 203 lb-ft of torque. With an automatic transmission and all-wheel drive, this SUV has plenty of power to navigate any terrain or road condition. And despite its power, the Equinox also delivers exceptional fuel efficiency, with an estimated 28 MPG in city driving and 25 MPG on the highway.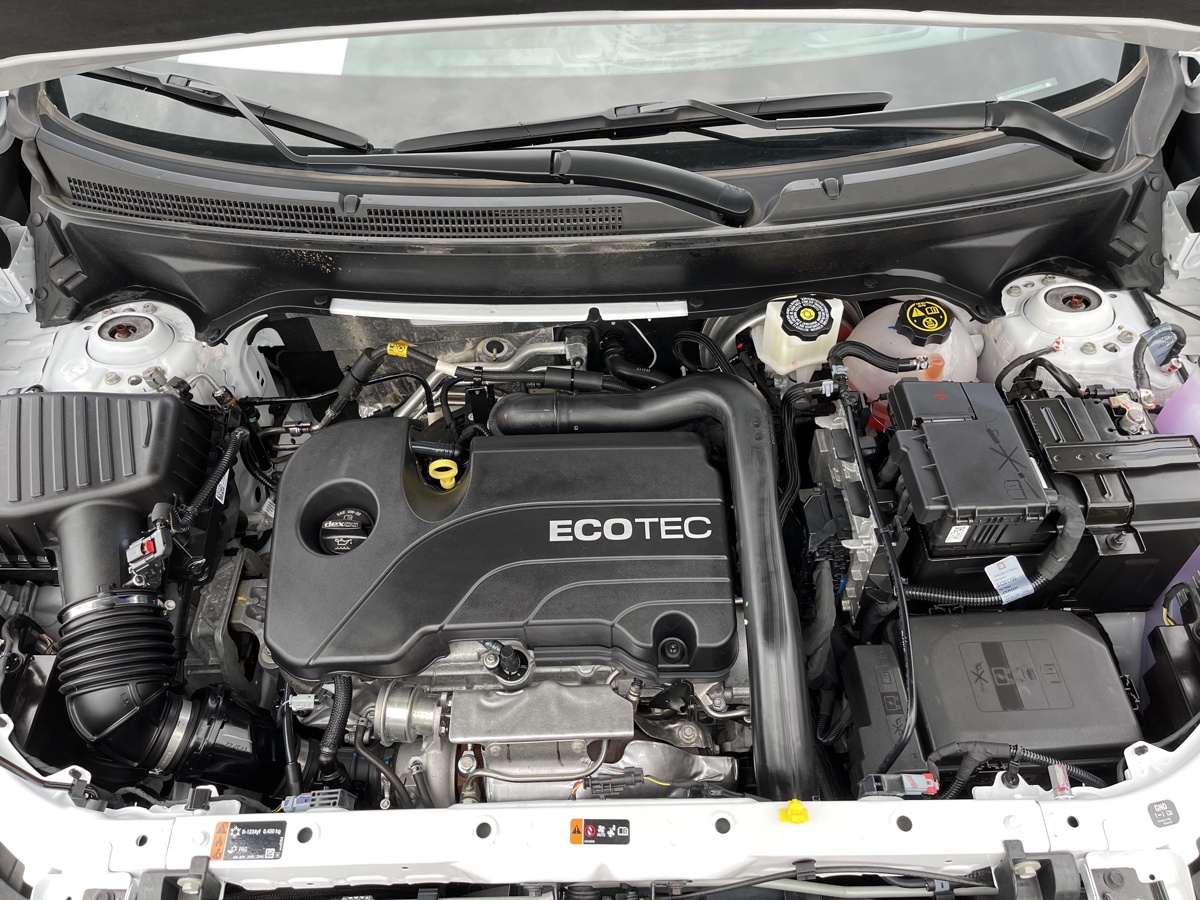 Luxury Amenities: Comfort and convenience are also top priorities in the Equinox LT AWD. Step into the spacious interior and you'll quickly notice the heated front seats, designed to keep you warm and cozy on cold winter days. The Equinox also comes standard with a remote starting system, so you can warm up your vehicle from a distance before you even step inside. Other luxury features include an infotainment system with Bluetooth capabilities, allowing you to easily connect your phone and stream your favorite music or take hands-free calls while on the road.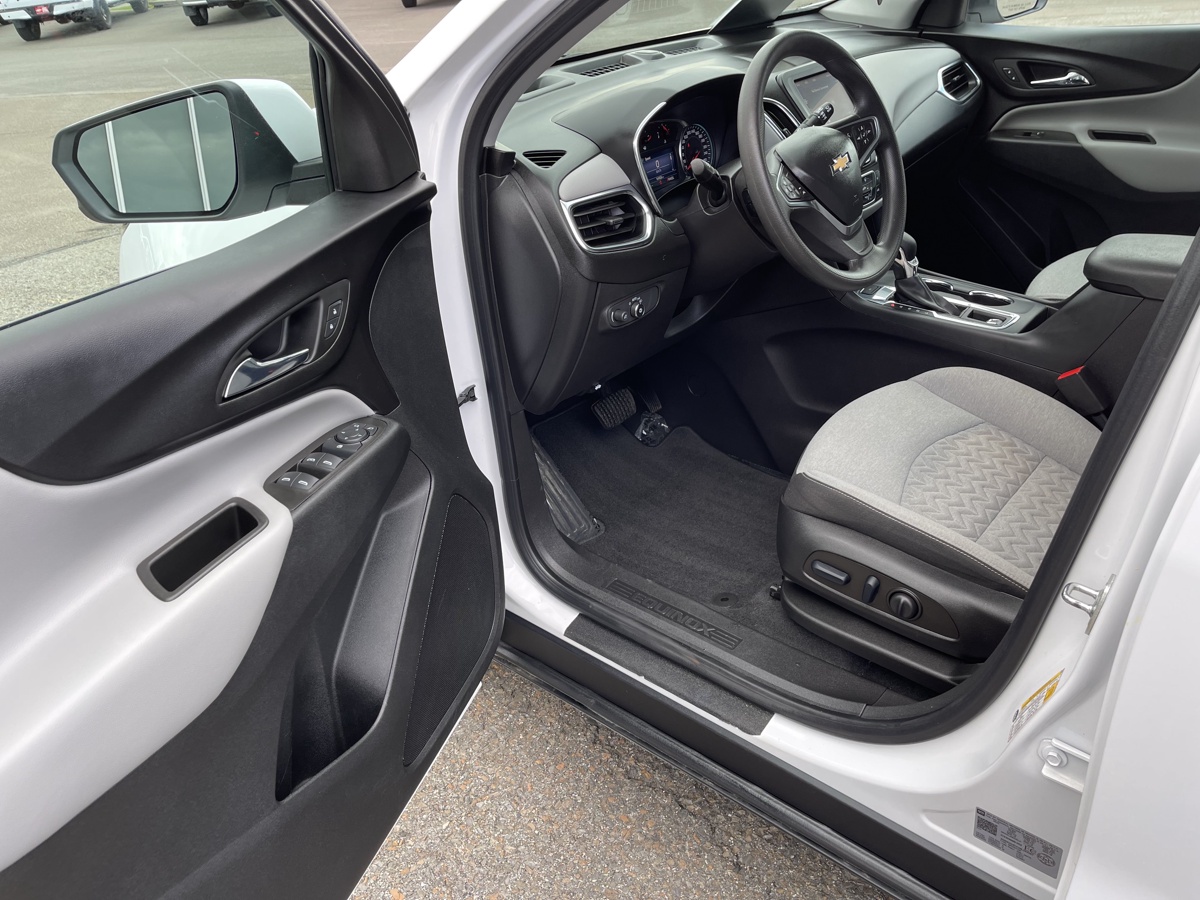 Safety Features: When it comes to safety, the 2022
Chevrolet
Equinox LT AWD has you covered. The SUV comes standard with a rearview camera, allowing you to easily back up and park in tight spots. Additional features include a lane departure warning system, forward collision alert, and a following distance indicator, all designed to help you stay safe and alert while driving.
Alloy Wheels: Looking for an SUV with a stylish design? The Equinox LT AWD comes with sleek 17-inch alloy wheels that add just the right touch of sophistication to the vehicle's appearance. These wheels also provide improved handling and a smoother ride, ensuring that you always feel comfortable and in control behind the wheel.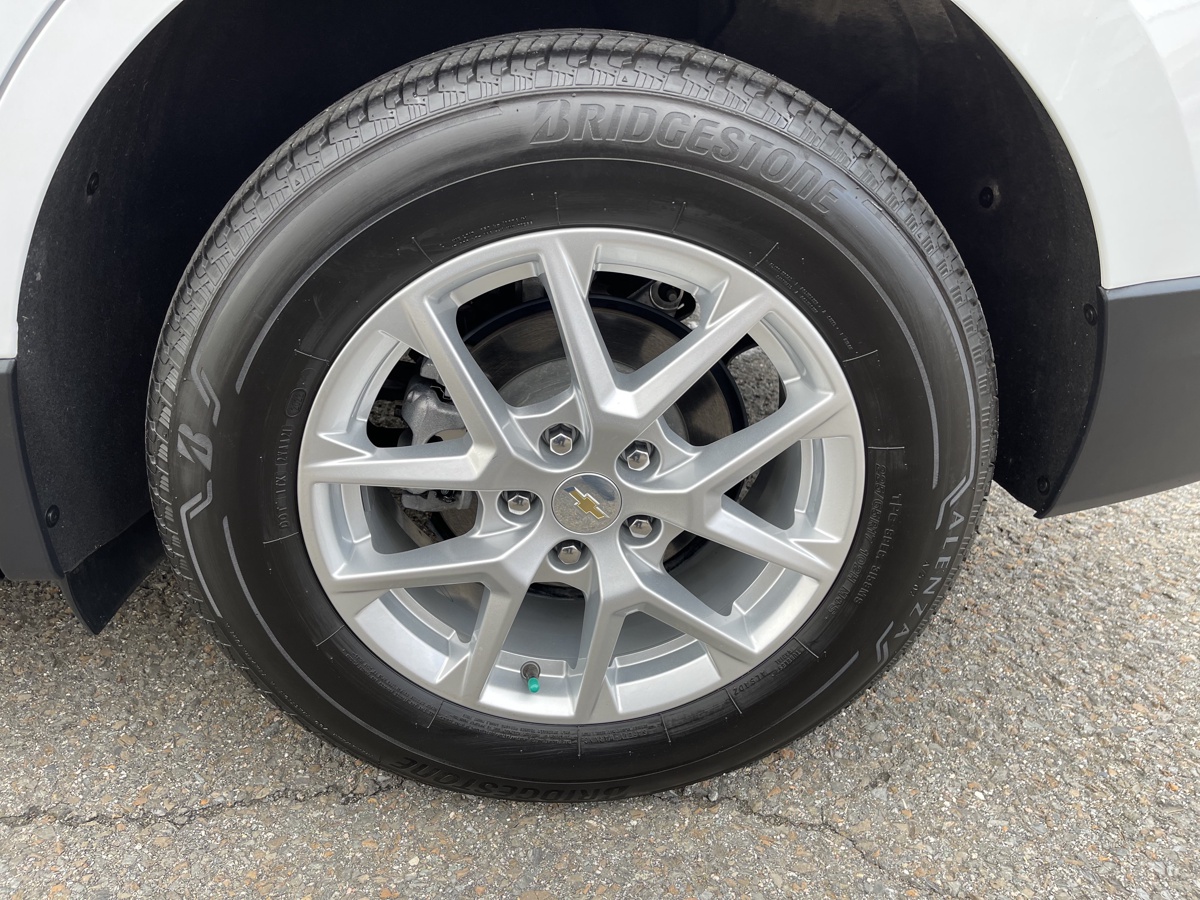 Factory Warranty: Worried about making a long-term investment in a new vehicle? With the 2022
Chevrolet Equinox
LT AWD, you don't have to be. All new Chevrolet vehicles come with a factory warranty, covering your vehicle for a certain period of time or a certain number of kilometers, whichever comes first. And with Huggable Guarantee, you also get a 12-month/20,000-Kilometer Limited Powertrain Warranty to ensure your peace of mind.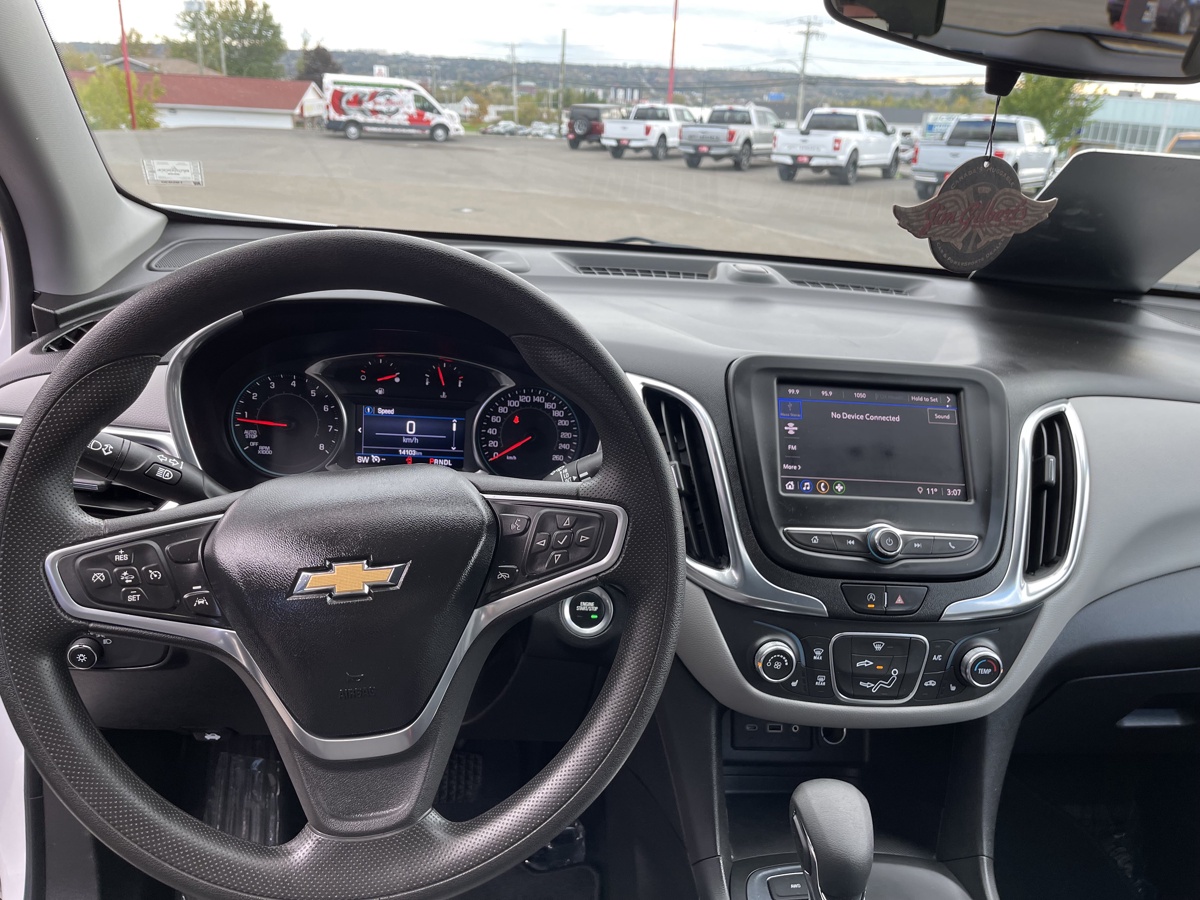 Overall, the 2022 Chevrolet Equinox LT AWD is a great choice for anyone in search of an SUV that combines comfort, performance, and luxury amenities. With a fuel-efficient 1.5L TURBO engine, all-wheel drive, and a range of safety features, you can trust that this SUV will deliver the performance and reliability you need. And with its heated seats, remote start, Bluetooth capabilities, and alloy wheels, you can also enjoy a comfortable and convenient driving experience. Contact us today to schedule a test drive and experience the all-new Chevrolet Equinox LT AWD for yourself!
Looking for a reliable caring car dealer for your next pre-owned vehicle in Fredericton? Jim Gilberts Wheels and Deals has got you covered! Our vast inventory of low-kilometer used cars, trucks, mini-vans, and SUVs of all makes and models will fulfill your requirements. We are dedicated to providing superior customer service and satisfaction. At Jim Gilberts, we strive to make your shopping experience unique and unforgettable. So, when it comes to quality and savings, check out Jim Gilbert's Wheels and Deals!
Full Helpful Financing, 0 Down