So you do have an economical engine here and that's a good thing. It saves you in fuel costs and it can save you an insurance cost as well. Now a couple things I wanna point out the front here, you can't see them right now cause the headlights aren't on, but you have what's called projector beam headlights here. So projector beam headlights, even though they're halogen headlights used to be the upgrade even not that long ago. I had a Chevy Colorado in 2018 with projector beam headlights and it was the Z 71 package that had that not the lower trims. So not that long ago, these projector beam headlights were the up class headlight And on this Chevy Spark they are here on this LT model. You've also got nice l e d lights down here, which is your daytime running light. They're a little bit tough to see there, but of course it gives you that modern look as well.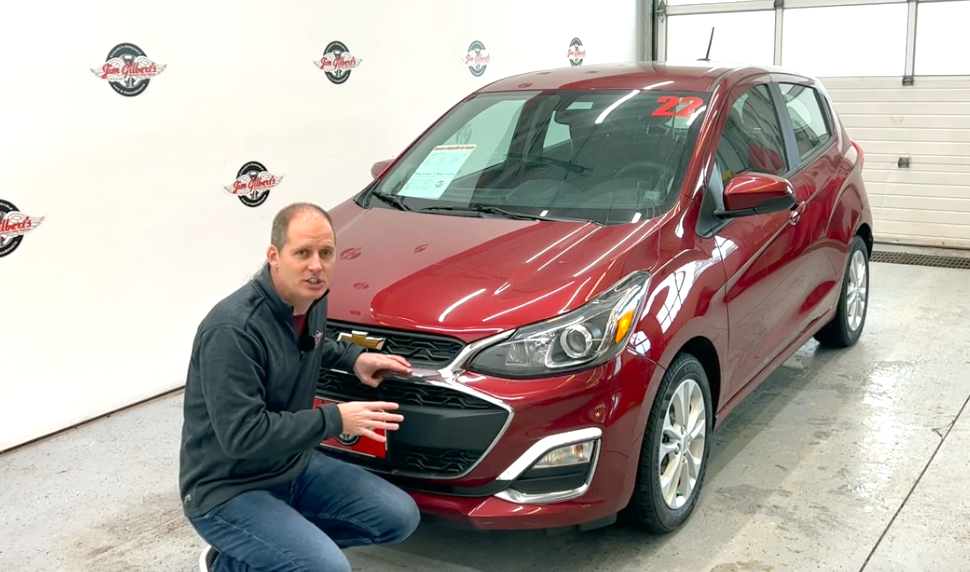 So you've got some nice modern features in here that you wouldn't necessarily expect and that's really the story of this car. A number of features that you wouldn't expect in a small vehicle are in this. Let's take a look at the trunk now as well. Alright, the back end of this car, this is a hatchback and it's a modern hatchback which has that SUV type shape. It's that squared off just like all of the bigger SUVs. And you gain all the benefits of an suv, only smaller. You still have a very square opening here. And yes, it's a small trunk that's a deep trunk, but for all your daily grocery shopping, this works great and the best thing is this panel pops out, these seats fold down and all of a sudden you have this massive where you can start to take things that the average sedan buyer can't take because you've got the big opening, the big folding trunk. So when you need the space, you can create it here. And that's another thing that's great about the Chevy Spark. Of course the one thing you're gonna be concerned about is overall backseat space. Well first of all, this looks like a two door cuz it has a door handle right there. Your second door handle is up here. And when I open that up I have that seat set for me. I'm a six footer out front. And

You around here. All right, as we do that, I'm gonna go wide angle here so you can see a little bit more. And you know what, I wanted to make sure I showed you the backseat uh, cup holder before we go too far. So there is the backseat, let's try to get down there. There's that cup holder in the center there. Camera angle is a little awkward but there is a space there, there's no uh, armrest in there and I think that's fine. That's uh, you know, it just works totally fine. So coming back around here, couple things you're gonna notice here. First of all, in an inexpensive car, let's just uh, set the key in there. We're gonna turn it to the on position. So in an inexpensive car, one thing you're gonna find is hard plastics everywhere. Now if you're the kind of person that gets in a car and touches the dash on everything to see how the quality of everything is, you're gonna find that these are hard plastics instead of soft, rubbery feeling materials.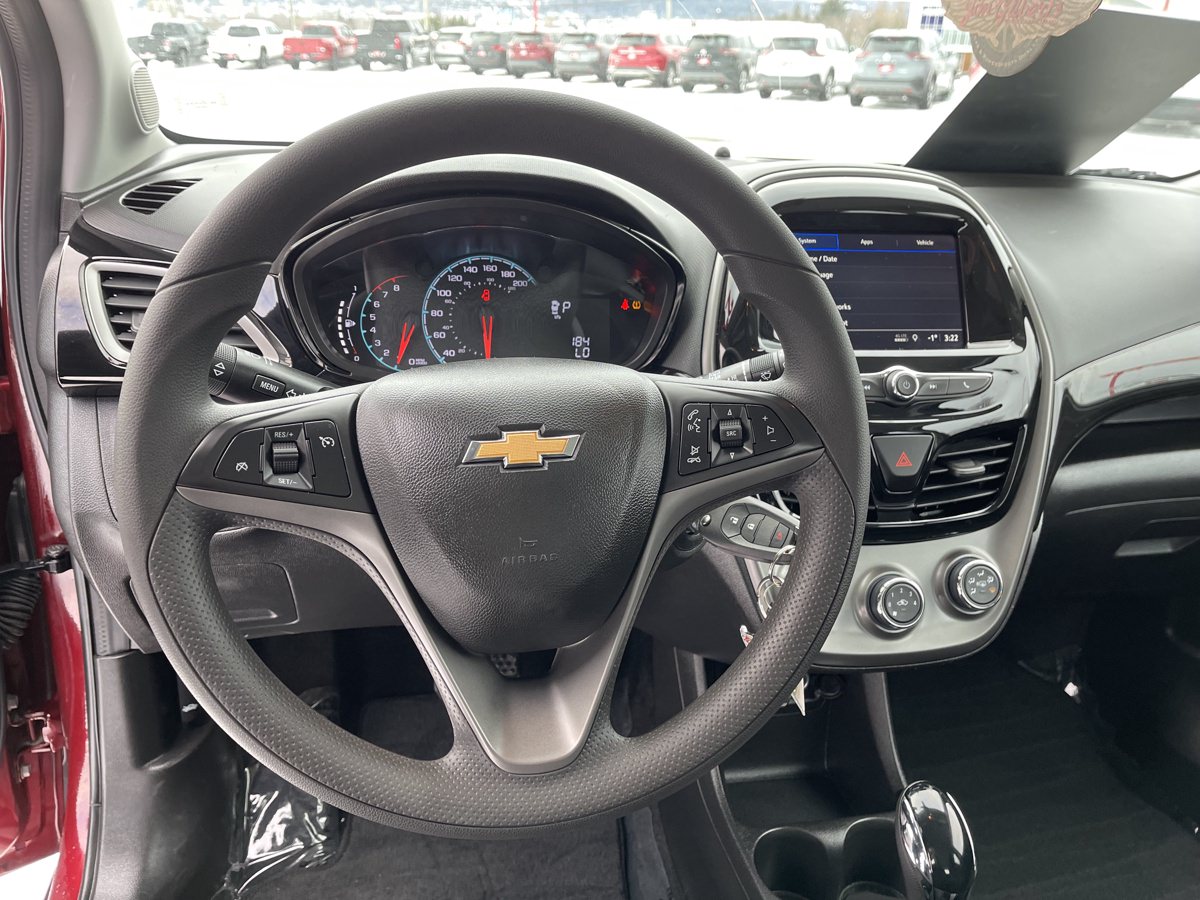 That's just the one thing they do in less expensive cards. I don't think it matters. I don't think anybody goes up here and goes, oh that's not, you know, nice feeling. And that's the thing, it isn't nice feeling, although it does have a texture and it actually looks quite nice. Let me see if I can zoom into that texture there, there we go. You can see how to see that texture there. So again, the overall look of this car is actually pretty impressive, but to be fair, they are. There are com some cost cutting measures in these economy cars and I don't think that's the end of the world. It does have nice features here. There's a space to put a uh, little bit of step up there. Um, you've got a really nice screen here, so let's just see if I can throw in reverse from park.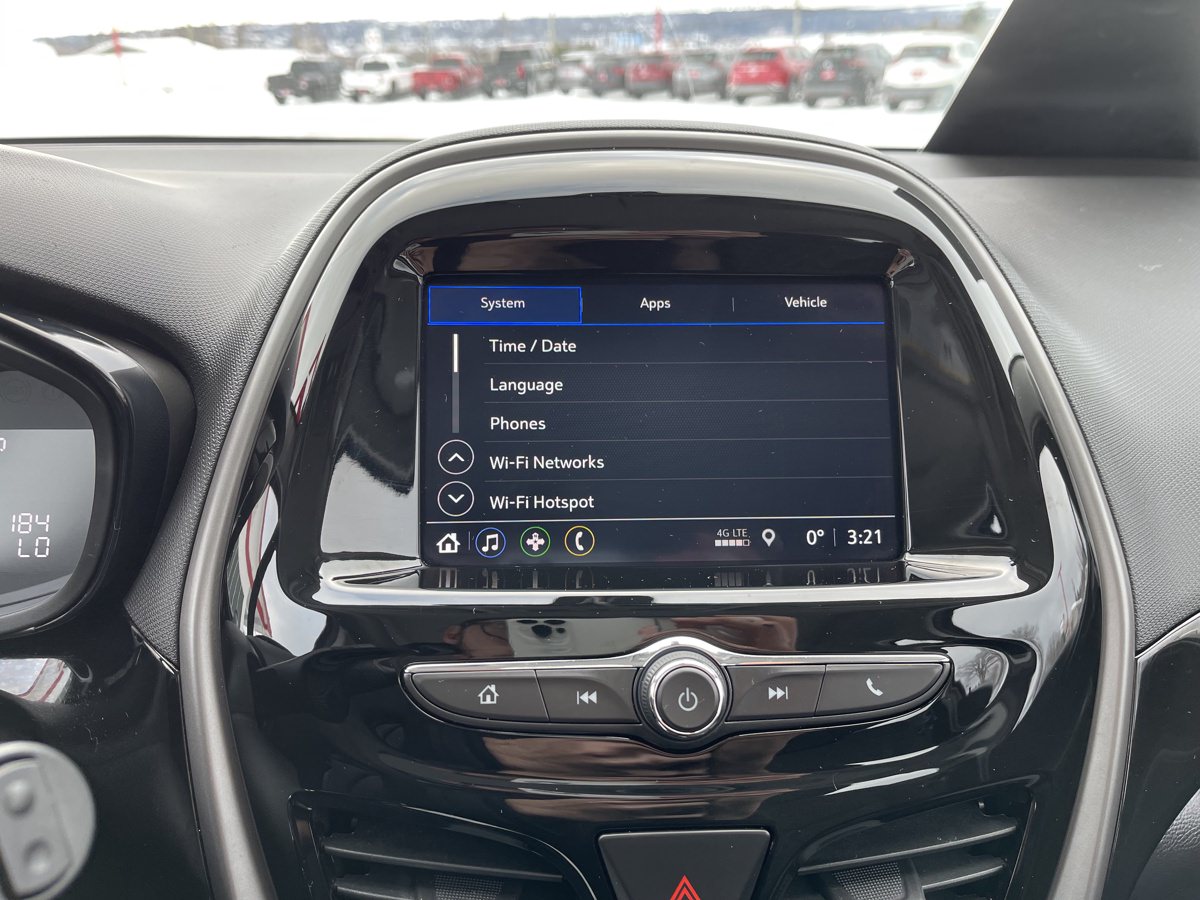 I can, and that should bring up the, no, I have to start it. So again, can't show you the backup camera, but it is a clear backup camera in here. I can't show without starting the car because we're indoors and I've got other other people around here. I won't start it up right now, uh, but we'll show you that later. But this screen is actually very, very good. So you've got your sort of typical amm fm you can go to, this is your home screen there, but you've got your am fm, you have Bluetooth streaming audio, so all the kinds of stuff that you would expect to have here, uh, in this type of stereo. Now it does have a navigation button. The navigation button doesn't offer you proper navigation like here, but stay tuned because I'll show you how you can get that very easily.
So first of all, there is OnStar navigation. We'll talk about OnStar in a second. The big thing I like about this is if we go back to the home and oops, back to the home, you will see that you have Android Auto and Apple CarPlay, Android Auto there, apple CarPlay there. So if you think about it, if you use your cell phone, plug it in here. You have Google Maps, apple Maps, which are the most UpToDate maps in the world and they're included. Now of course you can get things like OnStar, you can even get things like OnStar to give you wifi in this car. Now for most of us, it's cheaper for our cell phone to have a better data plan than for our car to have a data plan. But you have those kinds of options in there as well. And I've used it in a pickup truck I used to own where I had, uh, OnStar service sometimes where I didn't have cell service.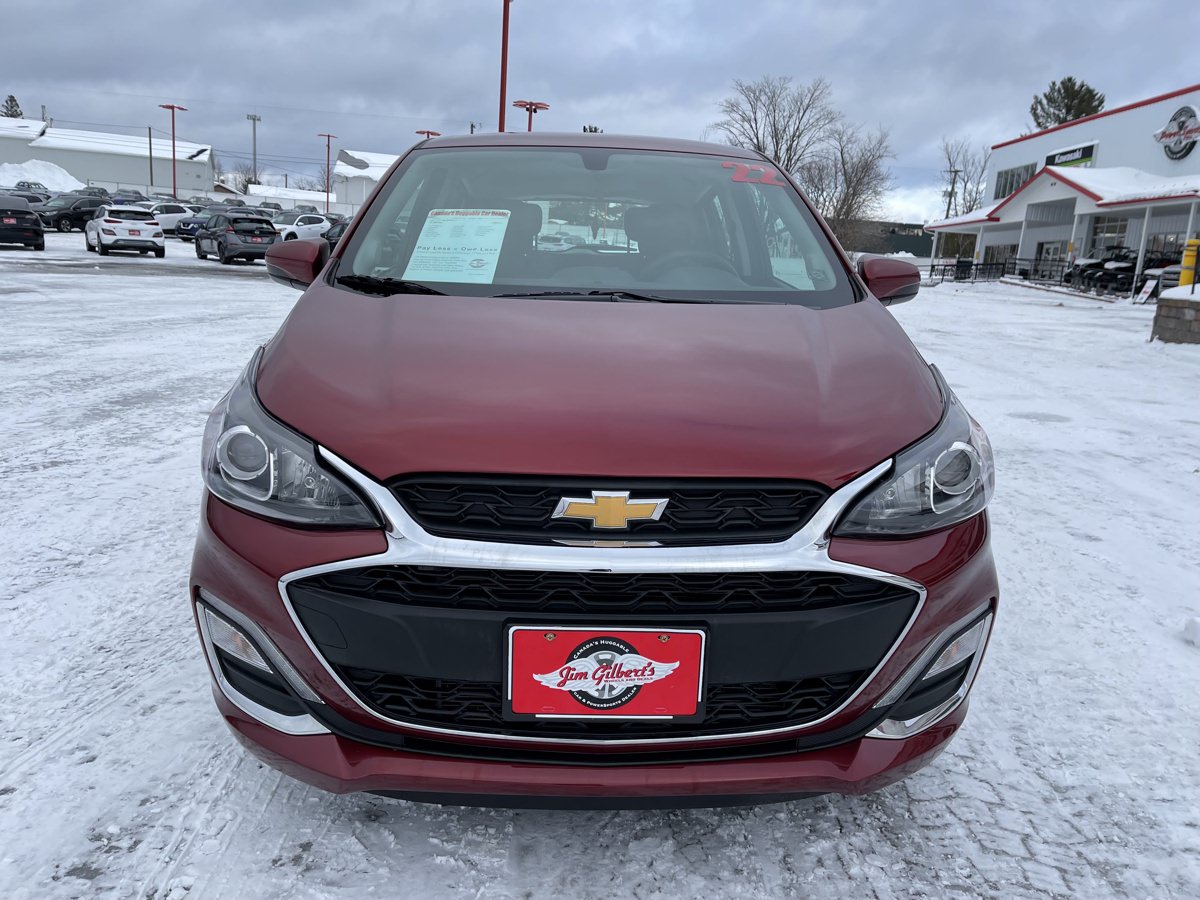 So something to keep in mind if you just wanna throw it on for a month here or there. Uh, they also give you protections, various protections, uh, that you can do. So you can sign up for OnStar for a month or two, uh, you know, have a service level of service that you, uh, maybe don't need or don't uh, need the whole year, but you can put it on for road trip season or something like that. So we mentioned the wifi hotspot, you can get that through there as well. So a lot of nice features in here. Uh, the I you know, just think work pretty well and including that backup camera, which you know what, let's just start the car for a second up. Start the car up, throw in reverse, there's that backup camera, really clear backup camera and you can see as I turn the wheel, the guidelines turn as well.
So that gives you a sense of, you know, where you're headed, uh, pretty accurately, pretty uh, I mean roughly, but pretty accurately. Uh, so again, nice very clear backup camera. It's a little hard to show and you can get rid of those grid lines or you can put those grid lines there if you want. So, uh, again, just something nice to have. Now I will say overall parking this car, lemme just turn it off again cuz I don't want to uh, well I'm using the wrong hander. Yep, there we go. Turn it into the off position here. We'll turn it back on but not starting, but again, overall parking this car, very, very easy to do. If we go wide angle for a second here, it's hard to show you the visibility of a car, but I can tell you that there's a lot of easy to see out windows in this car and that trunk area being so tight, this is a super simple to park whether you're parallel parking or just parking in a parking lot, it is super simple.
So you wouldn't expect things like automatic climate control in this car and you don't have it, but you do have air conditioning here as well. So air conditioning defrosting there rear to froster as well. Um, so you know, nice uh, simple stuff down there. Place to put your phone down there and you have a u s BBC and A U S B A and a 12 volt port there. I think the 12 volt port has a door. There we go. Uh, so you can put your phone there and again Apple CarPlay, Android Auto, it's all set up for you cup holders there, everything you need. Little change area down here, another little cell phone spot down there if you want. And a rear cup holder as well. Or you can use that for the front. So a lot of cup holders in there, which is kind of nice.

The other thing that's kind of nice is you have cruise control. A lot of smaller cars never used to come with cruise control. Now they do. So you've got good options there. And speaking of safety in your dash here, you can look at your tire pressure monitor. So couple things I really like about that, I wanna talk about that right now. So lemme just flip the camera around. So the features that I really like that I think some people don't see are something like tire pressure monitors. So when you have a low tire on this car, you don't have to wait for someone to come up behind. You start honking at you waving at, you're telling you your tires low, that kind of thing. It tells you when your tires are dropping in pressure. So something like a seasonal drop. So winter, you know, when it gets a little cooler it'll remind you, hey let's top up those tires. If you have a slow leak in a tire before you have a massive blowout and a whole ruin day, it'll say hey, your tire's lower than uh, the other tires or your tires lower than it should be. So you can swing by and get that tire repaired instead of having to have a whole day ruined by that kind of thing. So tire pressure monitoring standard in this car. Pretty cool stuff. The other thing you have is an oil life monitor and if you're anything like, uh, some newer drivers I know or some people that I live with, uh, you may not be paying attention to your oil changes that much by mileage. So this one has an oil life monitor that'll say, Hey, I need an oil change. So it takes some little guesswork outta those really common things like little tire pressure, oil changes when they need it, uh, just tells you when it needs it and you book it in and you get it done.
Those are little features that you didn't used to get on many, many cars but you have here and it just makes it easier to remember the things you need to remember. Now the other thing to keep in mind is that you have, you know, in addition to those tire pressure monitors, if you have to replace pieces on this car, let's say tires wear out, eventually having a smaller car with smaller tire sizes actually makes those tires much cheaper to replace. Same thing with brakes, you need smaller brakes on a smaller car, less metal takes less to replace. So a lot of the pieces and parts on this car can actually cost less because they are smaller, they don't have to be built super tough like they would be on a full size pickup truck. And then of course you have the fuel mileage, you're towing around less weight.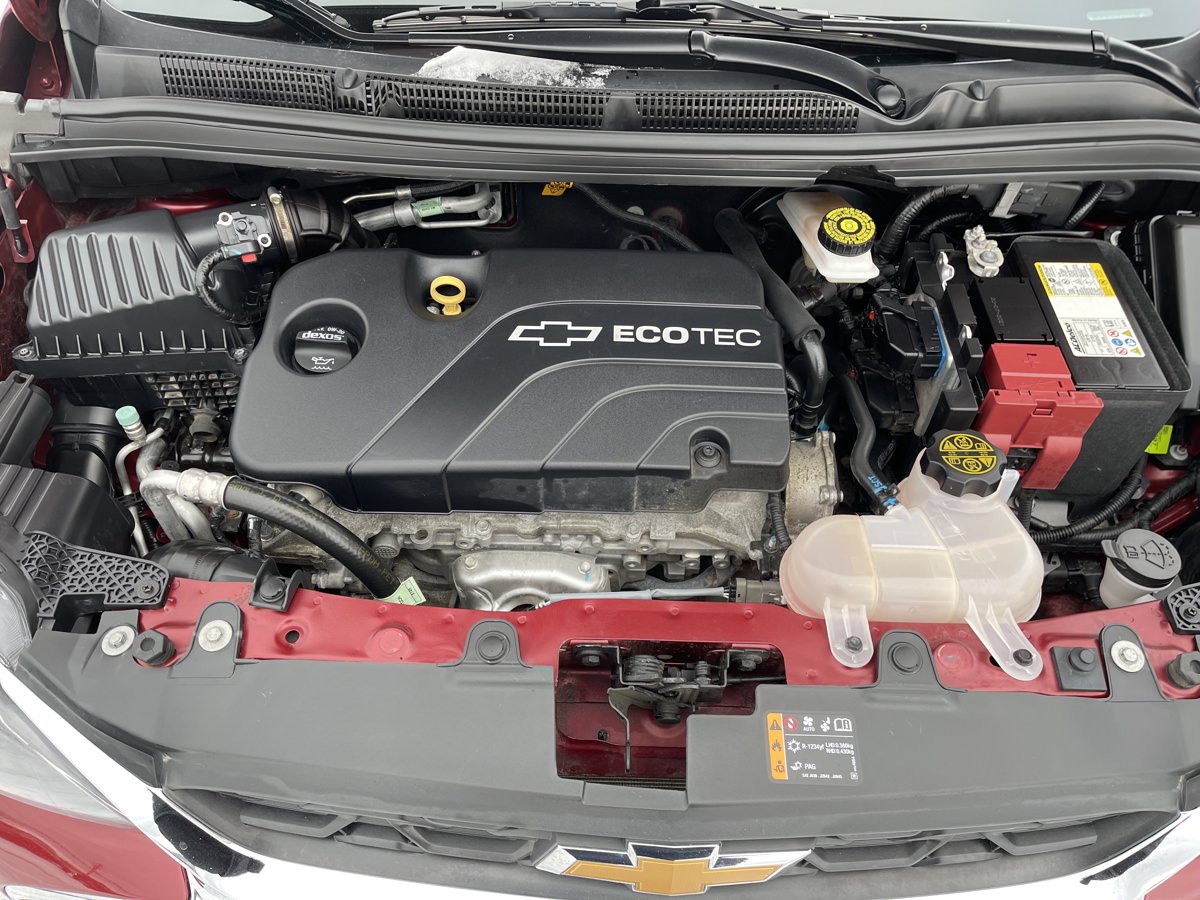 You don't have to do crazy hybrid or batteries or other kinds of things to get very good mileage whether you're in town or out on the highway. And this car can handle both in town and on the highway. So let's flip the cam camera around and keep going through the car. So taking the wide angle view of the steering wheel here, you have a very nice feeling steering wheel. Now of course it's not leather wrapped or anything like that, but it does have nice texture here and you've got nice sort of gripping areas. So it's a very kind of high class steering wheel even though again it's not a leather steering wheel. You have your Bluetooth controls there. So of course your Bluetooth audio and again with Andrew Auto and Apple CarPlay, you can command Siri or Google or whatever else you need to do things right from there.
So that can help you organize your schedule, it can help you take phone calls, it can help you do all kinds of things. And you can do that right from here, right here from your steering wheel. So kind of nice to have that. You also, let's zoom in a little bit here. There we go. There's your headlights, automatic headlights, which I think is nice. You never have to worry about driving with your headlights off, you just set it to auto like it is right there and as it gets dark at night it will turn your headlights on. Power windows, power locks, power mirrors. So there's your power mirror switches, there's your power windows. You can also lock out your rear windows. There used to be a luxury option the way they have it like this. Uh, and power door locks as well. So nice features here again that you wouldn't always expect from an entry level or smaller car.
The other nice thing is all of the sound isn't like high end, you know, Porsche's, $14,000 auto audio system. You still have tweeters up here. So you have a six speaker stereo system, which is pretty much the standard in small cars and even the standard in many mid-level SUVs as a six back speaker audio system. So you have a six speaker audio system here as well. Overall, a lot of nice things show you the mirror here. Nothing fancy there, but we're gonna go up from the mirror to your OnStar buttons right here. So again, OnStar's a subscription service that can give you a whole bunch of features. You can kind of Google and see what kind of things you can get there. It's not always the cheapest thing to do, but it does give you this option on this car, like I said, for road trips or something like that. You can throw it on if you want, uh, or certain even winter seasons, you can throw that on. It's always your option to get onto that as well. Driver's side, you wouldn't expect, uh, an older car, a little card holder there, but even the mirror right there. So you've got hello there. Uh, you've got a mirror where you can, uh, driver's side and passenger side where you can, uh, do the things you need to do with the mirrors.