At first glance, you'll be drawn to the grey exterior color of the 2020 Chevrolet Equinox LT AWD SUV, which gives off a sporty and luxurious vibe. This vehicle boasts a 1.5L turbo engine capable of producing 170 horsepower, which is paired with an all-wheel-drive drivetrain that offers better traction and handling on different terrains. You can be sure that you'll get an exciting and thrilling ride no matter where your journey takes you.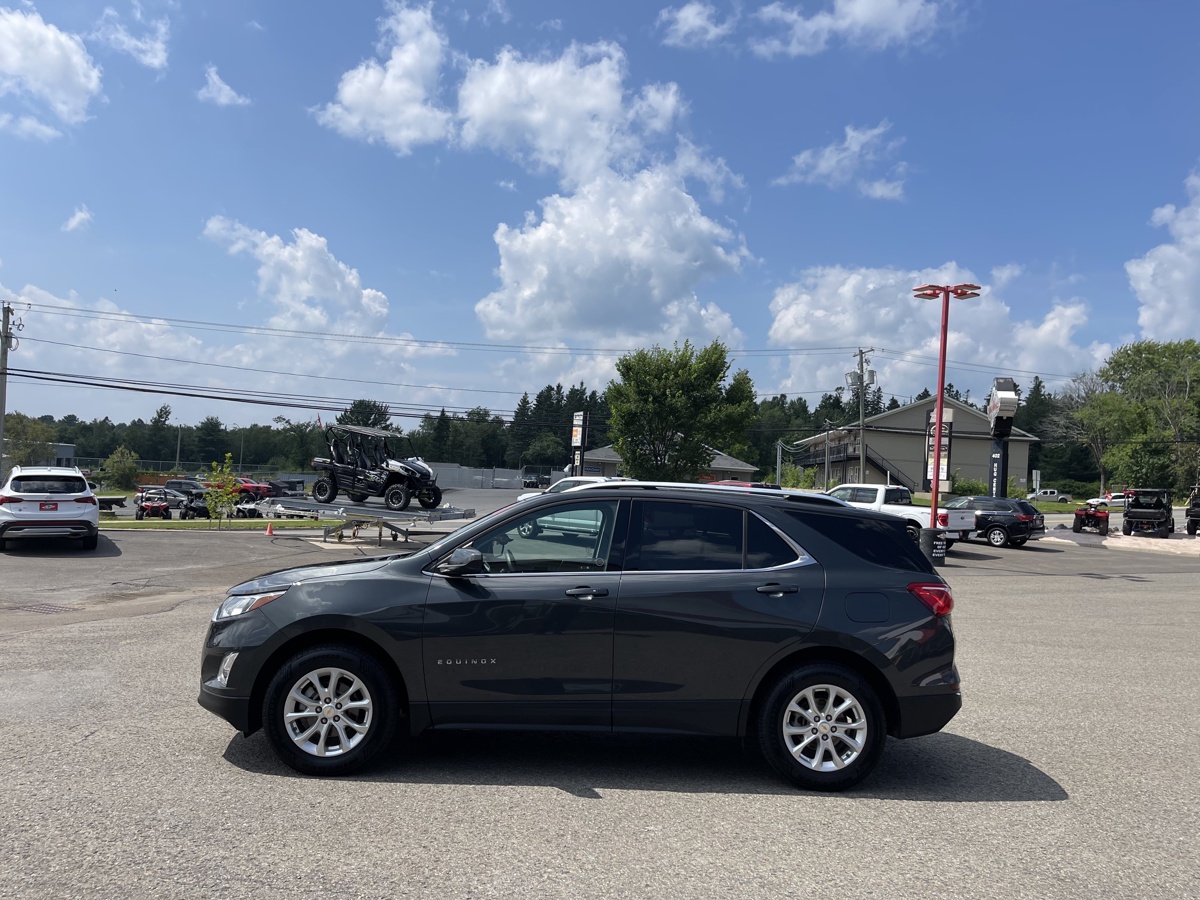 Not only is this SUV sporty, but its features also boast convenience, comfort, and safety. The navigation system fitted in the SUV will get you to your destination with ease, and with the sun-roof, you're guaranteed fresh air and an amazing view. The heated seats come in handy, especially in the winter season, adding a level of comfort to your ride. The remote start is an added convenience, allowing you to start your engine while still indoors so that the car is warmed up before you're ready to go. Also, the rear camera/park assist and blind-spot warning system assist you in parking while keeping you aware of your surroundings.
Another significant feature of our 2020 Chevrolet Equinox LT AWD SUV is the factory warranty that comes with this car plus our 12 month huggable guarantee, which ensures your peace of mind. Additionally, we have installed brand new all-season tires on the car, meaning you'll be making a smooth ride regardless of the weather.
Furthermore, this SUV is fitted with alloy wheels, and its spacious interior is perfect for long-distance travels with the family or friends. With it's a perfect blend of comfort, safety, and performance, be confident in taking on any road trip.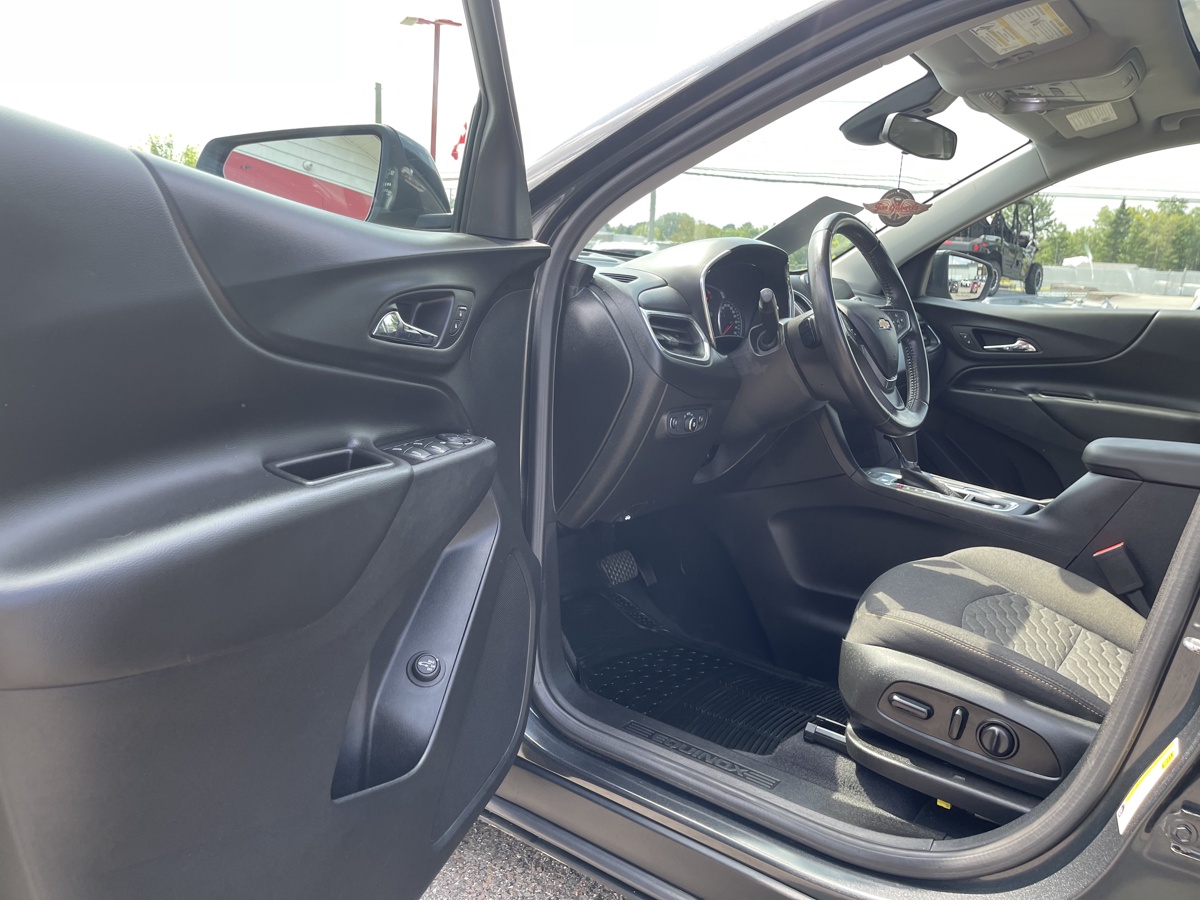 For anyone in search of a reliable SUV that has the perfect combination of performance, style, safety, and convenience, our 2020 Chevrolet Equinox LT AWD SUV is the perfect fit for you. The low mileage and additional features such as a sun-roof, navigation system, heated seats, remote start, rear camera/park assist, blind-spot warning system, and alloy wheels make it a great value. With the factory warranty, 12-month huggable guarantee, and new all-season tires, it's a car you can trust to provide a smooth ride. Contact us today to experience the thrill and comfort of our 2020 Chevrolet Equinox LT AWD SUV!
Looking for a reliable caring car dealer for your next pre-owned vehicle in Fredericton? Jim Gilberts Wheels and Deals has got you covered! Our vast inventory of low-kilometer used cars, trucks, mini-vans, and SUVs of all makes and models will fulfill your requirements. We are dedicated to providing superior customer service and satisfaction. At Jim Gilberts, we strive to make your shopping experience unique and unforgettable. So, when it comes to quality and savings, check out Jim Gilbert's Wheels and Deals!Full Helpful Financing, 0 Down