2019 KAWASAKI VULCAN 1700 VAQUERO
Driving more than a halfton of man and bike. The word NIMBLE should not come to mind. But that is the right word for the amazing Jim Gilberts Wheels and Deals 1700 Vaquero bagger.
The Vaquero styling from the side, front fairing and bodywork is very minimal until you walk you in front. There it is a different story! It is wide at the handlebar height but slimmer further down as it moves towards the ground. With side-opening hard bags that offer 35 litres of storage space each.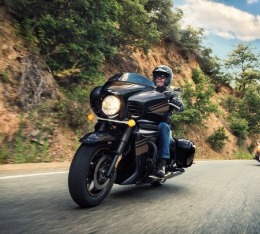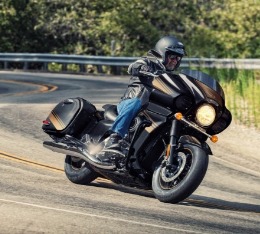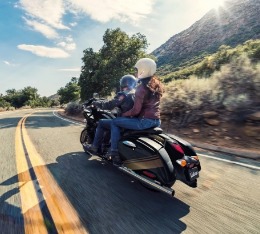 The dashboard is an engineering marvel. Fuel gauge, a speedo screen loaded of things to tinker with. Plus a tach, temp gauge and an entertainment precinct with 40 watts of power driving the speakers in the outer edges of the fairing. Complete with iPod-connector and charger. Leave your Phone in your jacket or the roomy side glovebox.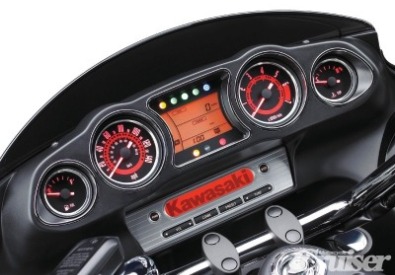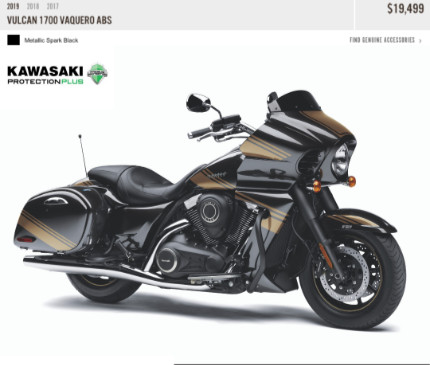 The Vulcan 1700 power plant, liquid-cooled 1700cc engine that uses a SOHC rather than pushrods for greater efficiency. Large air boxes on both side of the engine feed the twin-throat ETV (Electronic Throttle Valve) System. Two throttle cables transmit motion to an Accelerator Position Sensor that feeds data to the ECU, then an electronic motor provides rotary motion to control the opening and closing off the two 42mm butterflies. It's not fly-by-wire and definitely feels just like any twin-cable throttle assembly.
The 26mm-wide belt of carbon-fibre belt offers high strength (tensile strength that is 40 per cent greater than a Kevlar belt of the same size) with a slim size and light weight. Backing the engine is a hydraulically-activated wet multi-plate clutch and six-speed transmission with the top two gears being overdrives. Impressive, normally something stands out but in the case of the Vaquero, everything works without requiring undue attention.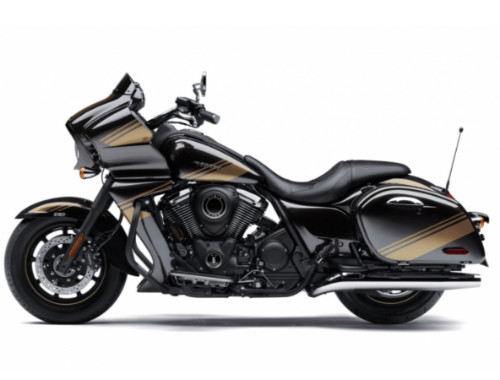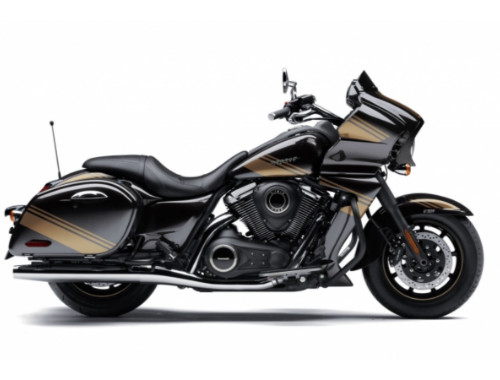 Kawasaki's first bagger model follows a wide-and-low concept, its design flowing from the front to the rear of the bike. Along with its hard, sporty image, the Vulcan 1700 Vaquero is loaded with high-grade cruising essentials like Kawasaki's advanced brake system K-ACT ABS, Electronic Cruise Control, and a high-spec iPod-compatible audio system. Get Yours at Canada's Huggable Car & PowerSports Dealer today..