2019 Kawasaki Vulcan S is an amazing mid-range urban cruiser.
Well they say you create your own positive energy, take this beauty down the road and you will feel like you are flying high with excitement and anticipation. .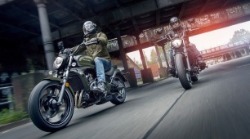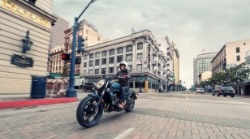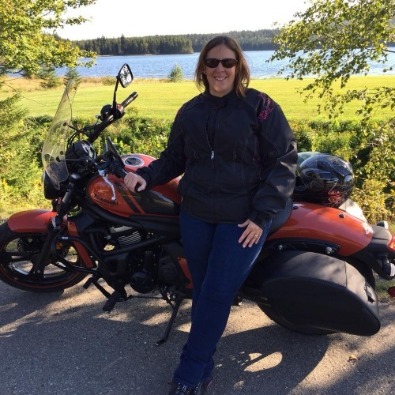 The 2019 Kawasaki Vulcan S is an amazing mid-range urban cruiser. Looking at it your first thought will be Is a 650cc engine be able to put out enough power to move the Vulcan S? Well my friends, prepare yourself. No other cruiser handles like the Vulcan S; At a standstill, the handlebars fell very »light.« and easy to turn. While riding, it handles amazingly well, unlike anything you could have expected. The 2018 Kawasaki Vulcan looks astonishing. If you are into cruisers, it just might be one of your favourite cruiser designs. Janet Crammond can tell you how the heads are turning as she drives her Jm Gilberts Wheels and Deals by.
The Kawasaki Vulcan S, clever weight distribution makes it different than any other motorcycle. The handlebars feel very light and offer you excellent control of the motorcycle while cornering.you will be impressed how good you can take the Kawasaki Vulcan through the tight turns on those twisty roads. Canada's Huggable Car & PowerSports Dealer turning New Brunswick's back roads into your personnel play ground.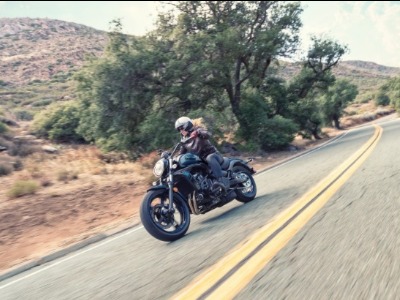 You do not even need to be concerned if you will be able to handle
the Kawasaki Vulcan S if you are a taller or a smaller rider?
You can choose from three different handlebars »Ergo fit« configurations.
Extended reach for riders 6'1" and taller, Mid reach for riders between 5'7" and 6'0", and Reduced reach for riders under 5'6". Regardless of your height, you will feel very comfortable. Wheels and Deals has the "Kawasaki ERGO Fit system on display for your benefit. Come Check it out.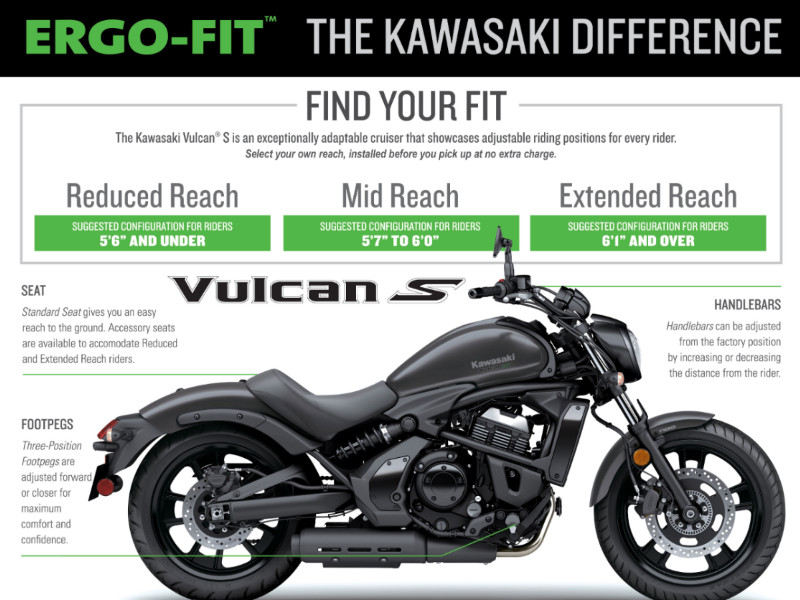 The Kawasaki Vulcan S has the same engine as the Versys 650 and the Ninja 650.
It is optimized to perform better at lower RPM and offers more torque throughout the whole RPM range. It reaches it's maximum at 6600 RPM. The pulling power will surprise you for sure. Nice work Kawasaki.
The parallel-twin liquid-cooled engine produces very little vibration for a twin-engine, so it is very comfortable on longer rides. The sheer power offers a lot of fun while cornering around and still has enough reserve to overtake another vehicle safely. You have a lot of instant power from the lower RPM range up, but above 5000 RPM, it becomes a rocket. It much more resembles a Jim Gilbert's Wheels and Deals PowerSport bike than a cruiser which is simply astonishing.
The Jim Gilberts Wheels and Deals, Kawasaki Vulcan S comes with a braking system that will give you a lot of confidence.
The front brake is a single 300mm disc with twin-piston calliper with ABS and the rear brake a Single 250mm disc with a single-piston calliper, ABS. Even though the 2018 Kawasaki Vulcan isn't the lightest among motorcycles, the brakes offer a very good and controlled stopping power.

The high engine torque increases the stopping power with significant engine braking as well. You will get used to the strong engine braking very quickly.
The 2018 Kawasaki Vulcan looks astonishing.
If you are into cruisers, it just might be one of your favourite cruiser designs. There is a lot of unique details that compliment this quality built motorcycle. Looking at the motorcycle more closely, Janet can can tell you that every detail on her Kawasaki Vulcan S motorcycle is carefully designed.
From the comfortable low seating position.
Smaller riders will have no trouble reaching the ground with both feet. The seating position feels very natural. The handlebars are easy to reach, footpegs are positioned low and not too much forward, so you don't have to extend your legs too much.

The rear suspension offers you seven different settings.
Another thing that will surprise you is that you can easily scrape your footpegs on the asphalt. If you don't expect it, it can scare you a bit. This is due to low ground clearance of the Kawasaki Vulcan and low positioned footpegs. But to be clear, the Kawasaki Vulcan is a cruiser. Its purpose is not to bring your knee down in the corners.

Overall and considering the very affordable price, you get a lot of motorcycle for the money.
The performance is easily comparable to any other mid-range cruiser. The wind protection is quite good, even at higher speeds but you have to take into account, that this is a cruiser and this type of motorcycles are not meant for speeding. It is a highway city combo like no other. The whole motorcycle is very well designed, and it is simply beautiful, No one will argue with that. Overall, the Kawasaki Vulcan 2018 is impressive. It is such a fun, It is quality built, very well designed, one of the most reliable motorcycles out there. And the best thing is, it is very affordable, and it brings the cruiser segment much closer to a wider range of riders.
The Jim Gilbert's Wheels and Deals Kawasaki Vulcan S is definitely one of the best choices you will make.
Check out our Fast Free Pre-Approval - No Commitment - Get Pre-Approved Today