2020 Vespa GTV 300 HPE Sei Giorni
The 2020 Vespa Sei Giorni evokes the classic Vespa with its exposed metallic tube, low headlamp, handlebar, burnished windshield and doing it without compromising tomorrows technology.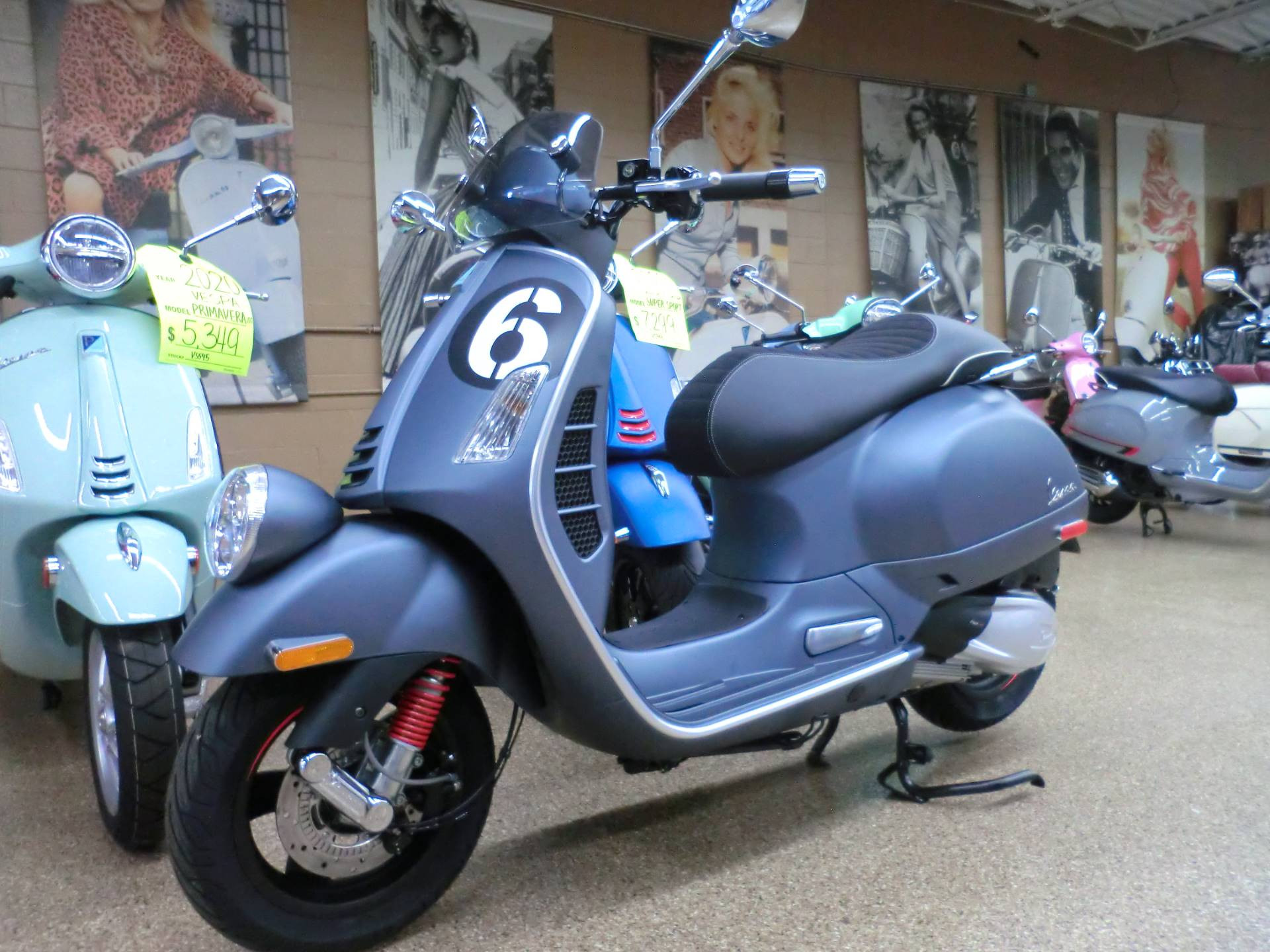 It's 1951 and the Piaggio racing team is claiming victory, while racing against conventional off-road motorcycles, the competitive world is amazed the prestigious and notoriously tough Sei Giorni Internazionale at Varese, Italy. Is won... To honour the win, the Vespa Sei Giorni was born... instantly recognizable by its oversize fuel tank, the streamlined shield and extra-large righthand side bag.
Sei Giorni sporty spirit comes to the forefront contrasting the number 6 boldly stamped directly onto the frame, the single-look seat which is approved for carrying your passenger. "Special Edition" plate bears the individual serial number, testimony to the uniqueness of this classic model.

The Vespa Sei Giorni has many traits of the Vespa GTS when it comes to safety, comfort and style. The generous under-seat compartment and natural riding position you with easy and total control of the bike whether you are sporting around town or seeking a long distance destination. Standard features include a USB port inside the rear shield locker, ABS braking, front indicators and LED daytime running lights.