2020 KRX Kawasaki Canadian Review
I know we've all heard the saying, "Let's not make a mountain out of a molehill." Well, Kawasaki has flipped the script and they're making molehills out of mountains with the brand new 2020 Kawasaki Teryx KRX 1000.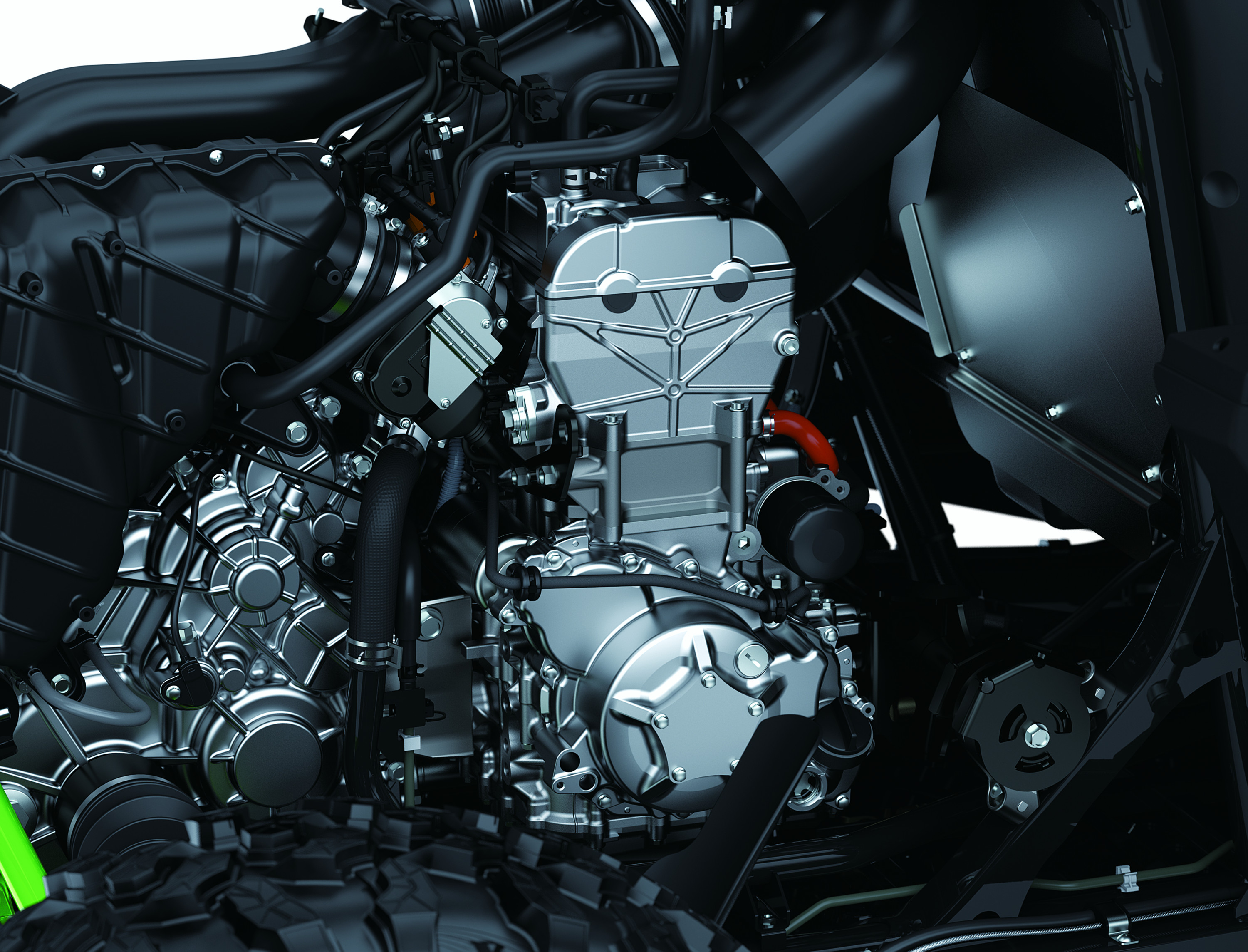 We might as well start with the power plan of this beast. The KRX is powered by a 999 cc liquid-cooled parallel twin engine with a CVT transmission and centrifugal clutch that unlike some big bore side by sides, will accommodate both high revving speeds and slow speed riding or climbing. The new engine by Kawasaki is putting out right around 112 horsepower, so it looks like your friends will be eating lots of your dust on the trail.
Let's take a look at the impressive suspension of the KRX. The front suspension is double wishbone with FOX 2.5 PODIUM LSC shocks with a piggyback reservoir with a fully adjustable preload and 24-position adjustable compression damping. This gives the front wheels 19 inches of travel. The rear suspension has a four-link trailing arm and FOX 2.5 PODIUM LSC shocks with a piggyback reservoir, fully adjustable preload and 24-position adjustable compression damping. The rear wheels have an industry-leading travel of over 21 inches. The beefy, large A-arm's and trailing arms utilize an arc shape, giving the KRX superior ground clearance of over 14 inches and allow the long travel suspension to soak up the roughest terrain out there.
So what can stop this monster? Well, the awesome braking system can. Along with an engine brake, the KRX has front duel 258-millimeter disc with twin piston 32-millimeter calipers and the rear has a duel 250-millimeter disc with single piston 38-millimeter calipers so you can stop this machine just as fast as you can take off with it.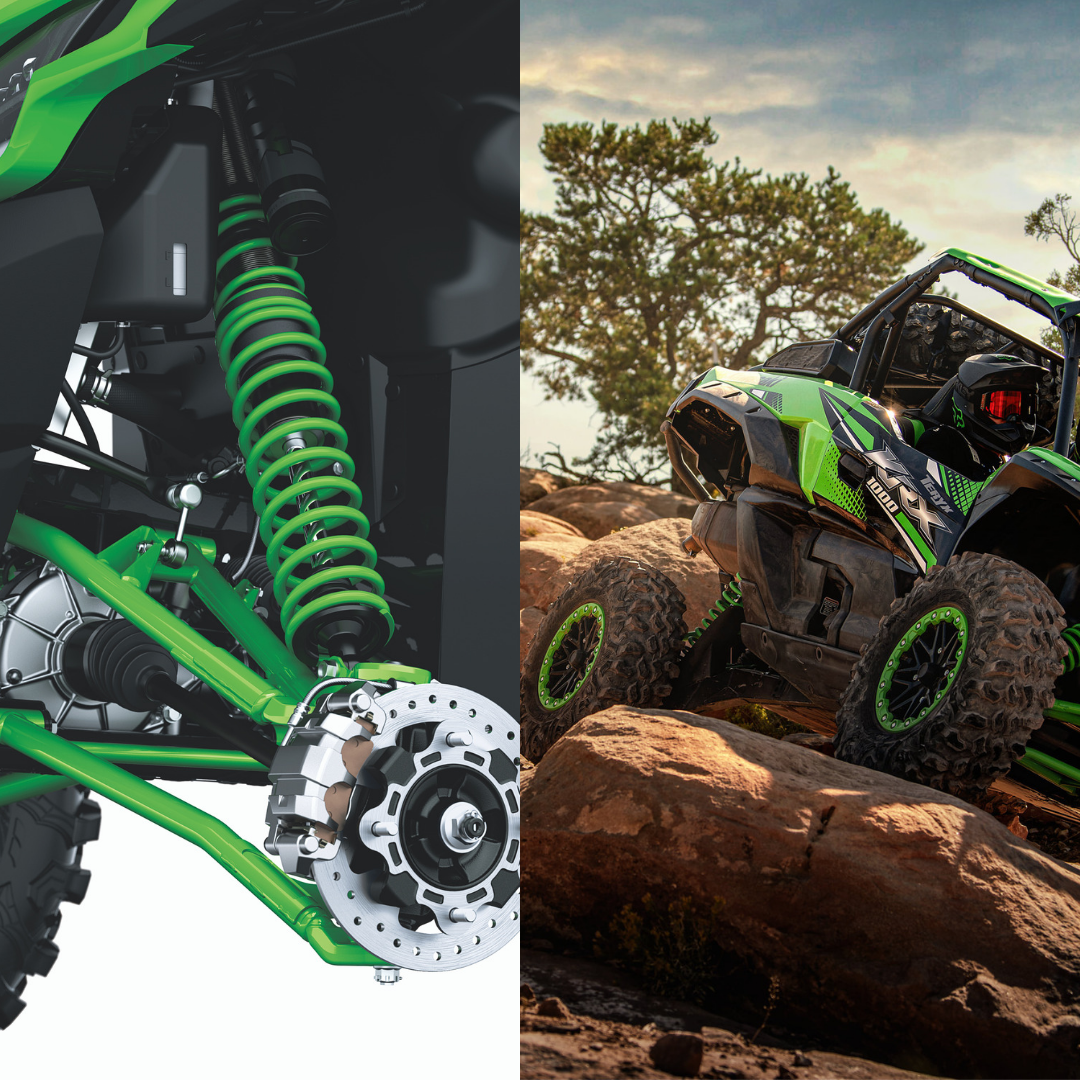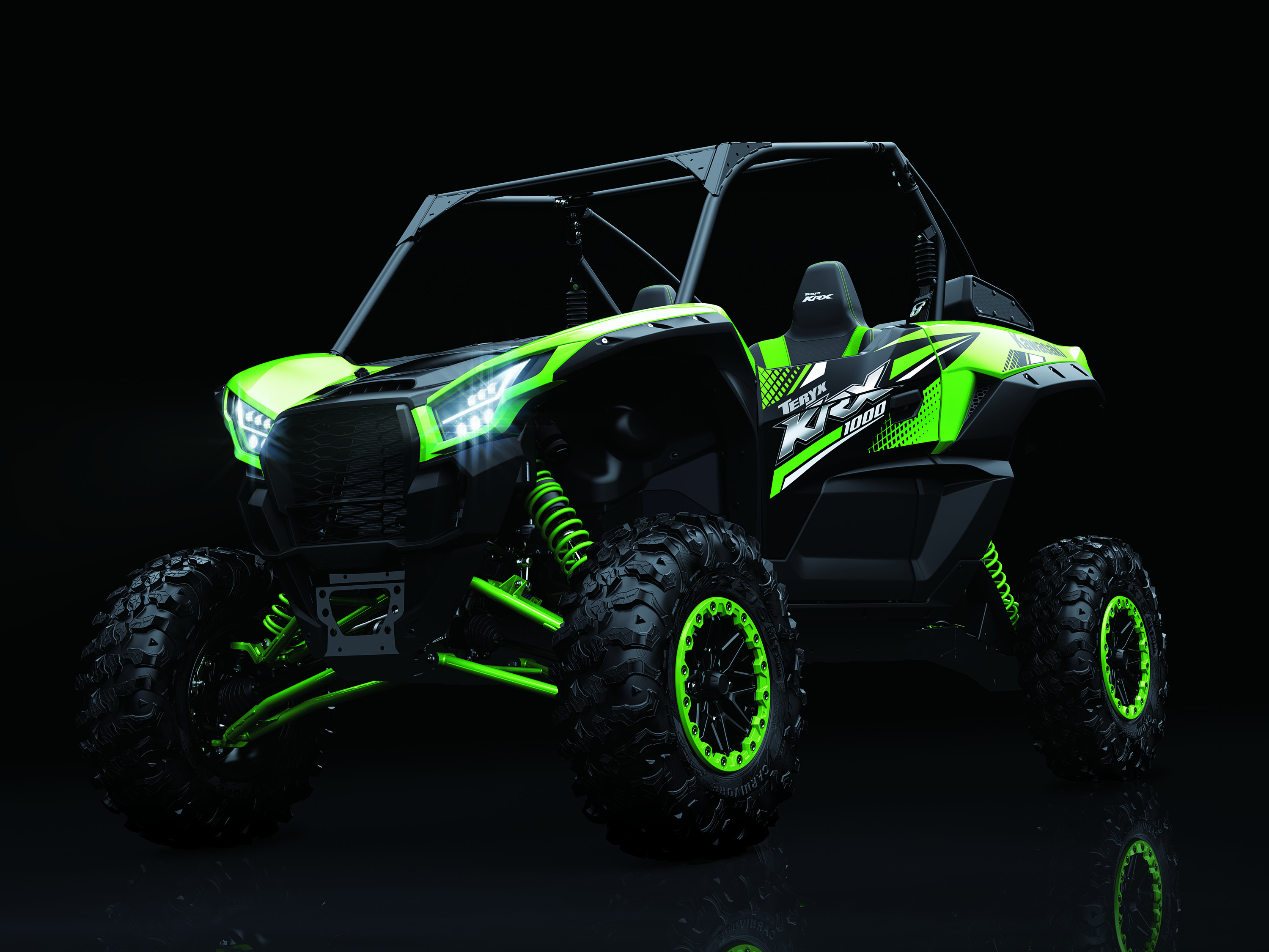 Another fantastic feature of this sport side by side is the eight-ply 31-inch Maxxis Carnivore tires with beadlock wheels. These tires are controlled by Kawasaki's rack and pinion electric power steering. The KRX has a 68-inch width an a whopping 99-inch wheel base that provides a stable planted field to the machine that adds to performance and comfort. This wheel base also means that the rubber hits first to any obstacle on the terrain and allows the KRX to climb a baffling 90 degrees on entry to any obstacle or climb.
The KRX has a highly rigid frame with an integrated eight-point rollover protective structure to protect the riders in the unlikely event of an accident. And the snorkels for both the CVT and the engine are mounted up nice and high behind the driver's and passenger's seat with built-in screens so you don't have to worry about them collecting dust and debris off the trail.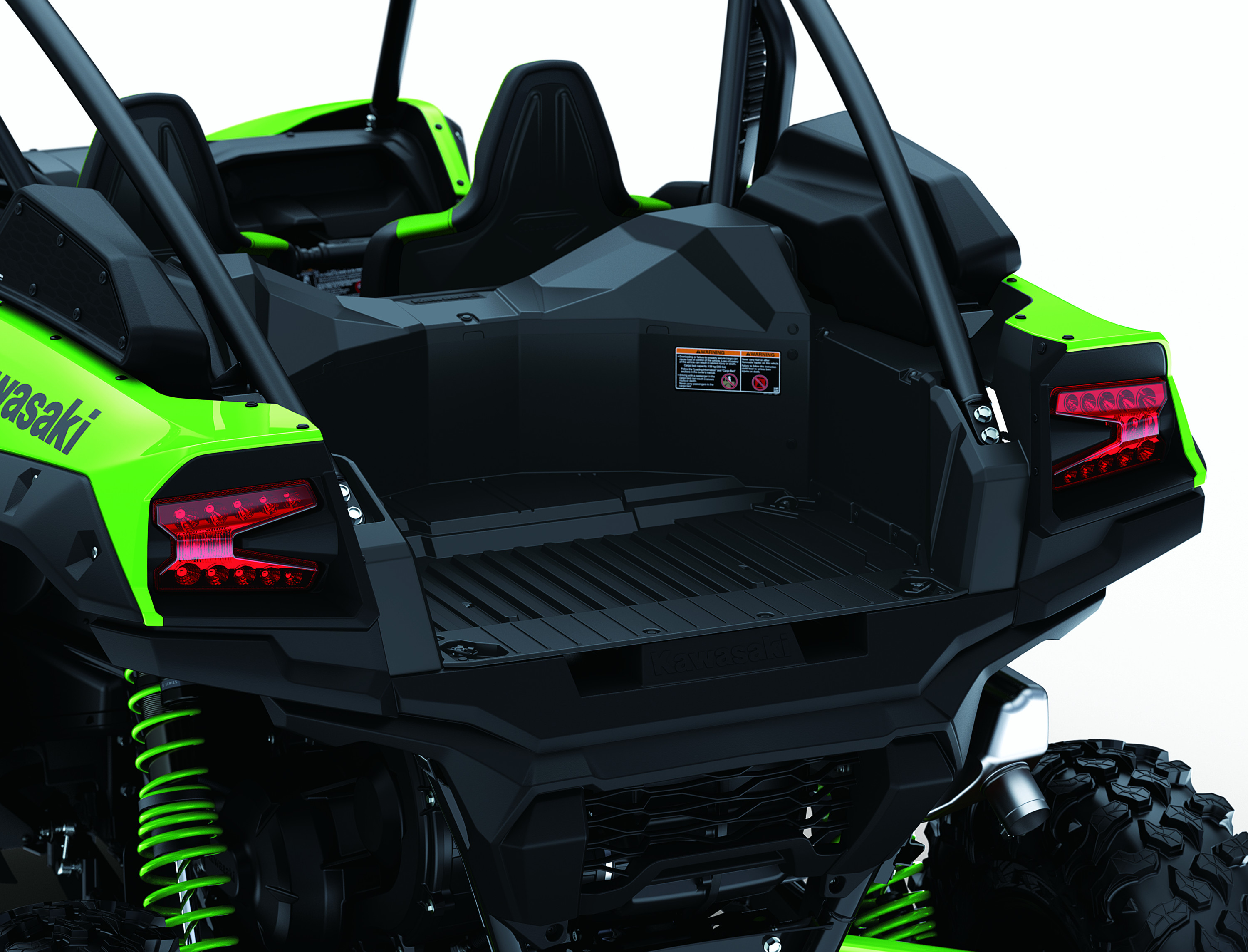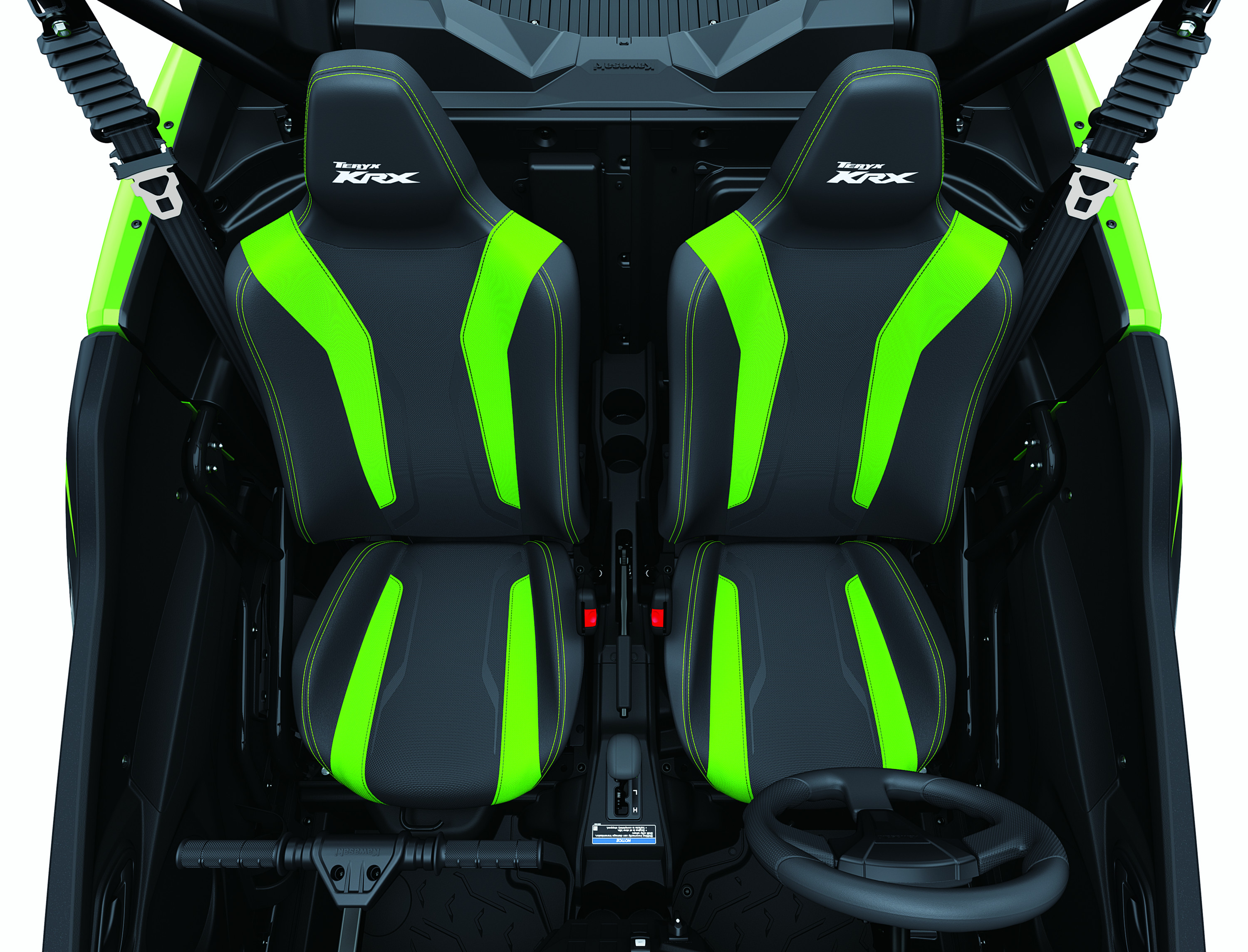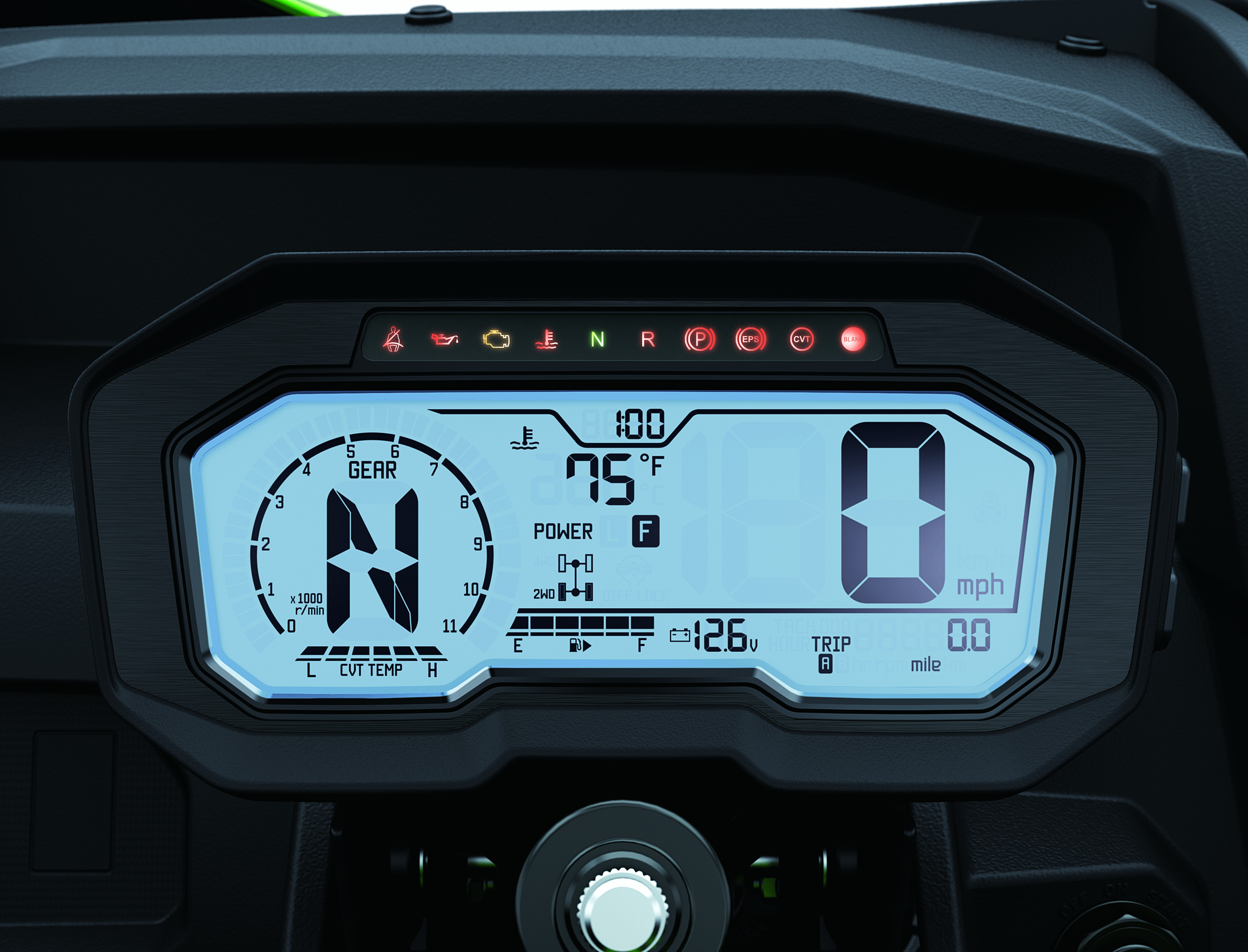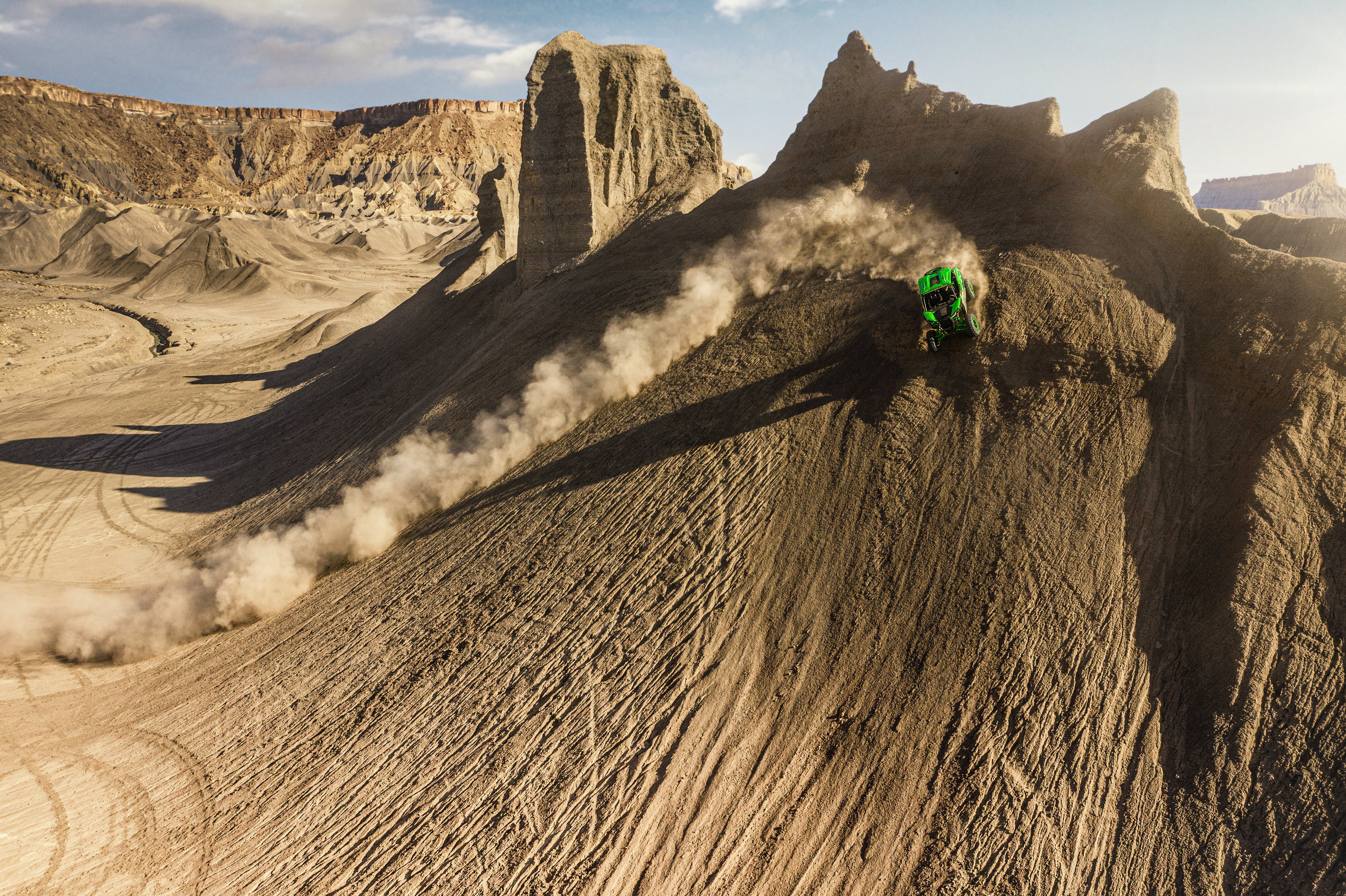 The bike also has two power modes, full power mode for responsive, high-speed performance and low power mode for superb throttle management and low speed control.
I hope you've enjoyed this review of the 2020 Kawasaki Teryx KRX 1000. Feel free to stop in and see this bike in person at 402 St. Mary's Street in Fredericton, New Brunswick, or give Seth VanHorne a call at (506) 238-3955.

I don't think there's much more that we can say about this bike, other than,

it's good to be king.

See ya.

Phone (506) 459-6832 ....

at Jim Gilbert's Wheels and Deals